You are here:

Aminopeptidase N Ligand (CD13), NGR peptide - 5 mg
Aminopeptidase N Ligand (CD13), NGR peptide - 5 mg
Cat.Number :

AS-60171-5

Manufacturer Ref. :
Availability :
The NGR (Asn-Gly-Arg) peptide motif is an aminopeptidase N (CD13) ligand that targets angiogenic blood vessels. NGR-containing peptides have been proven useful for delivering cytotoxic drugs, proapoptotic peptides and tumor necrosis factor (TNF) to tumor vasculature.
Specifications
Chemistry
Sequence one letter code

CNGRCG (Disulfide bridge: 1-5)

Sequence three letter code

H-Cys-Asn-Gly-Arg-Cys-Gly-OH (Disulfide bridge: 1-5)

Molecular Formula
Molecular Mass/ Weight
Modification
Conjugation
Quantity & Purity
Purity
Storage & stability
Form
Storage Conditions
Activity
Biomarker Target
Research Area
Sub-category Research Area
Usage
You may also be interested in the following product(s)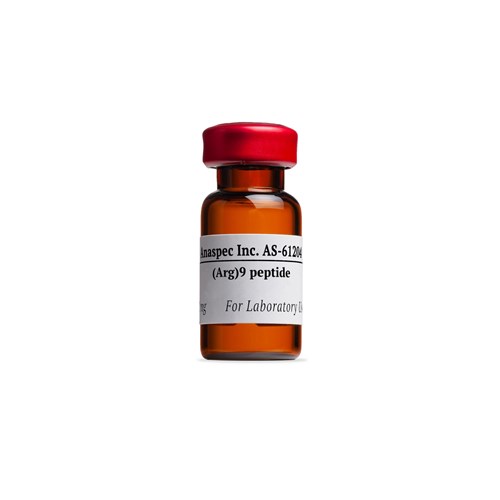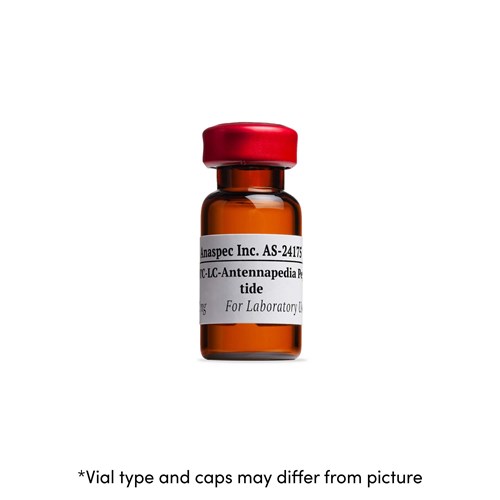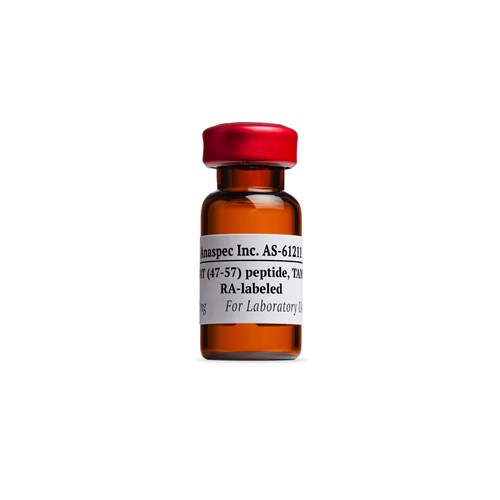 References
Differential binding of drugs containing the NGR motif to CD13 isoforms in tumor vessels, epithelia, and myeloid cells.
Cancer Res. . 2002 Feb 01 ; 62(3) 867 | DOI : PMID: 11830545
Improving chemotherapeutic drug penetration in tumors by vascular targeting and barrier alteration.
J Clin Invest. . 2002 Aug 01 ; 110(4) 475 | DOI : 10.1172/JCI15223