You are here:

Beta-Amyloid (1-40), HiLyte™ Fluor 647-labeled ...
Beta-Amyloid (1-40), HiLyte™ Fluor 647-labeled - 0.1 mg
Cat.Number :

AS-60493

Manufacturer Ref. :
Availability :
Beta-Amyloid (1-40) together with beta-Amyloid (1-42) are two major C-terminal variants of the beta-Amyloid protein. These beta-Amyloid peptides undergo post-secretory aggregation and deposition in the Alzheimer's disease brain. This peptide is labeled with HiLyte™ Fluor 647: Ex/Em=649/674 nm.
649/674
Specifications
Chemistry
Sequence one letter code

HiLyte Fluor™ 647-DAEFRHDSGYEVHHQKLVFFAEDVGSNKGAIIGLMVGGVV

Sequence three letter code

HiLyte™ Fluor647-Asp-Ala-Glu-Phe-Arg-His-Asp-Ser-Gly-Tyr-Glu-Val-His-His-Gln-Lys-Leu-Val-Phe-Phe-Ala-Glu-Asp-Val-Gly-Ser-Asn-Lys-Gly-Ala-Ile-Ile-Gly-Leu-Met-Val-Gly-Gly-Val-Val-OH

Molecular Mass/ Weight
Properties
Absorbance (nm)
Emission (nm)
Modification
Conjugation type
Modification Name
Conjugation
Quantity & Purity
Purity
Storage & stability
Form
Storage Conditions

- 20 °C Protected from light

Activity
Biomarker Target
Detection Method
Research Area
Sub-category Research Area
Usage
Source
Source / Species
You may also be interested in the following product(s)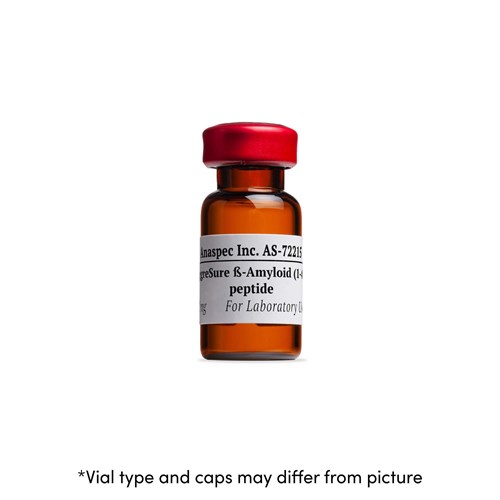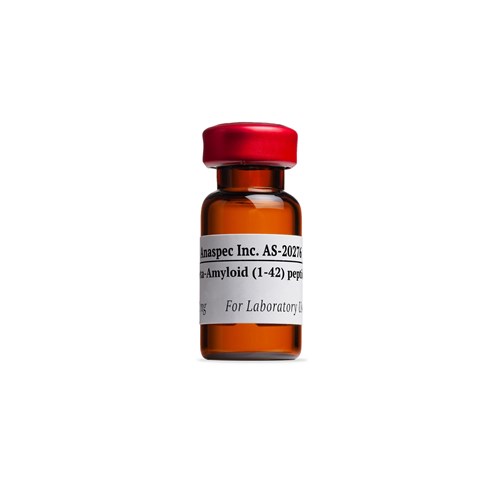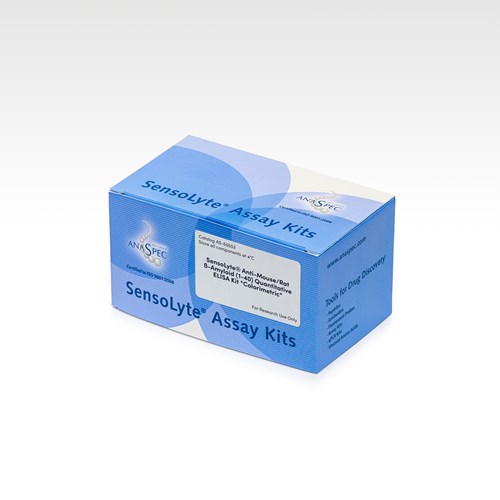 Citations
Rare Individual Amyloid-β Oligomers Act on Astrocytes to Initiate Neuronal Damage
Biochemistry. . 2014 Apr 09 ; 53(15) 2442 | DOI : 10.1021/bi401606f
Direct Observations of Amyloid β Self-Assembly in Live Cells Provide Insights into Differences in the Kinetics of Aβ (1–40) and Aβ (1–42) Aggregation.
Chem Biol . 2014 Jun 19 ; 21(6) 732 | DOI : 10.1016/j.chembiol.2014.03.014
How Fluorescent Tags Modify Oligomer Size Distributions of the Alzheimer Peptide
Biophys J . 2019 Jan 22 ; 116(2) 227 | DOI : 10.1016/j.bpj.2018.12.010