You are here:

Buforin 2 - 1 mg
Buforin 2 - 1 mg
Cat.Number :

AS-61255

Manufacturer Ref. :
Availability :
This peptide, also referred to as Buforin II peptide is a 21 amino acid peptide derived from Buforin I peptide that is isolated from the Asian toad Bufo gargarizans. The 21 amino acid peptide has been shown to possess anti-microbial activity by penetrating bacteria and inhibiting cellular functions. This antimicrobial peptide interacts with phospholipid bilayers and can be efficiently translocated accross the layer with a weak membrane permeabilization activity. The proline hinge in Buforin 2 is responsible for these cell penetrating properties. This class of antibacterial peptides therefore targets intracellular molecules, most probably nucleic acids, without significantly permeting cell membranes.
In comparison to magainin 2, this peptide binds DNA and RNA from E.coli with a much greater affinity. It is also considered a cell-delivery peptide and has been shown to deliver SiRNAs into cells followed by effective mRNA degradation.
Specifications
Chemistry
Sequence one letter code
Sequence three letter code

Thr-Arg-Ser-Ser-Arg-Ala-Gly-Leu-Gln-Phe-Pro-Val-Gly-Arg-Val-His-Arg-Leu-Leu-Arg-Lys

CAS registry number
Molecular Formula
Molecular Mass/ Weight
Modification
Conjugation
Quantity & Purity
Purity
Storage & stability
Form
Storage Conditions
Activity
Biomarker Target
Research Area
Sub-category Research Area
Usage
Source
Source / Species
You may also be interested in the following product(s)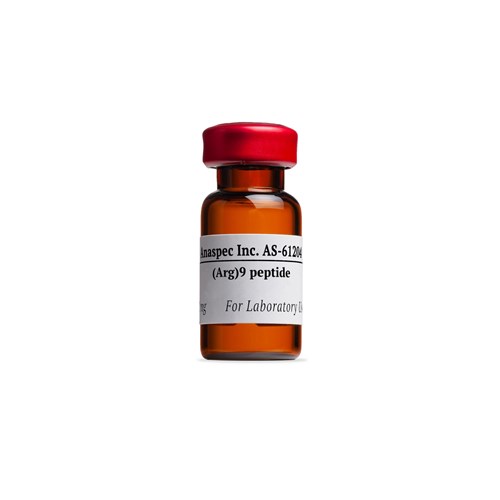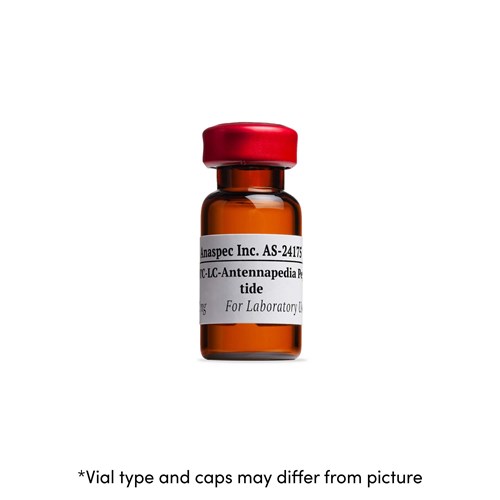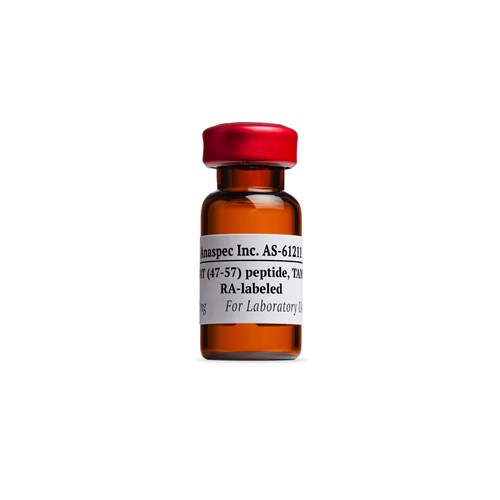 References
Structural contributions to the intracellular targeting strategies of antimicrobial peptides.
Biochim Biophys Acta. . 2010 Jul 15 ; 1798(10) 1934 | DOI : https://doi.org/10.1016/j.bbamem.2010.07.003
Effective siRNA delivery and target mRNA degradation using an amphipathic peptide to facilitate pH-dependent endosomal escape.
Biochem J. . 2011 Apr 15 ; 435(2) 475 | DOI : 10.1042/BJ20101021