You are here:

C3a (70-77) - 1 mg
C3a (70-77) - 1 mg
Cat.Number :

AS-61118

Manufacturer Ref. :
Availability :
This octapeptide is a COOH-terminal fragment of the C3a anaphylatoxin peptide. On a molar basis, this peptide possesses 1-2% of the biological activities of C3a. It causes contraction of rodent ileum and uterus, release of vasoactive amines from rat mast cells, and increases vascular permeability in guinea pig and human skin. Both purified C3a and synthetic C3a (70-77), which retains partially the activity of anaphylatoxin, are shown to interact directly with human lymphocytes.
Specifications
Chemistry
Sequence one letter code
Sequence three letter code

H-Ala-Ser-His-Leu-Gly-Leu-Ala-Arg-OH

CAS registry number
Molecular Formula
Molecular Mass/ Weight
Modification
Conjugation
Quantity & Purity
Purity
Storage & stability
Form
Storage Conditions
Activity
Biomarker Target
Research Area
Sub-category Research Area
Usage
Source
Source / Species
You may also be interested in the following product(s)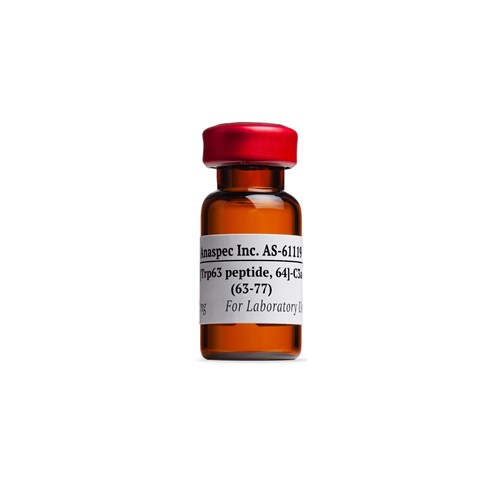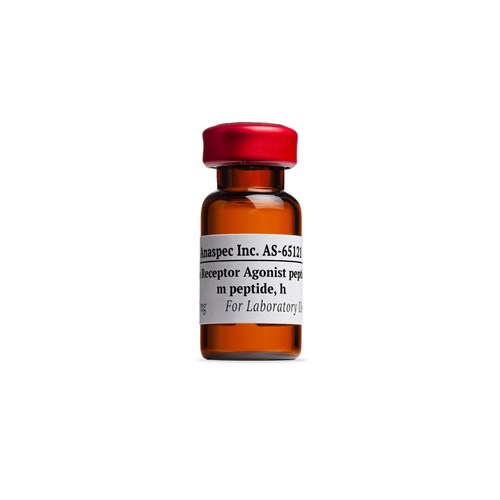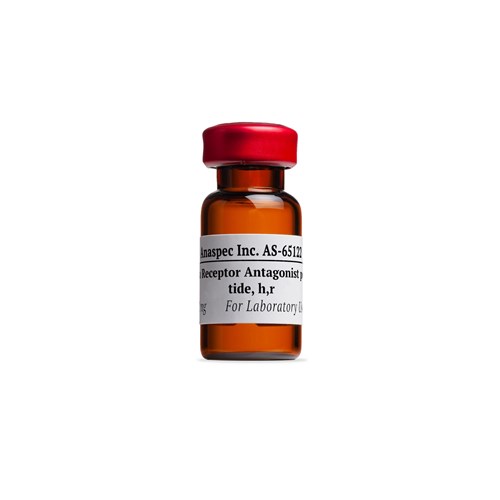 Citations
The VGF-derived peptide TLQP-62 modulates insulin secretion and glucose homeostasis.
J Mol Endocrinol . 2015 Apr 27 ; 54(3) 227 | DOI : 10.1530/JME-14-0313.
References
Modulation of human lymphocyte function by C3a and C3a(70-77)
J Exp Med . 1982 Sep 01 ; 156(3) 756 | DOI : https://doi.org/10.1084/jem.156.3.756
Synthetic peptides with the biological activities and specificity of human C3a anaphylatoxin
PNAS . 1997 May 01 ; 74(5) 1826 | DOI : https://doi.org/10.1073/pnas.74.5.1826
E. Tony Hugli
W. Bruce Erickson