You are here:

Calpain Substrate, Fluorogenic, (Z-AA)2Rh110 - ...
Calpain Substrate, Fluorogenic, (Z-AA)2Rh110 - 5 mg
Cat.Number :

AS-60320-5

Manufacturer Ref. :
Availability :
(Z-Ala-Ala)2Rh110 is a very sensitive fluorogenic calpain substrate. In general, Rh110-based protease substrates are much more sensitive than the analogous AMC/AFC-based substrate. This enhanced sensitivity might be attributed to the greater fluorescence of the enzymatic product. The colorless and nonfluorescent (Z-Ala-Ala)2Rh110 is hydrolyzed to highly fluorescent rhodamine 110, which exhibits excellent spectral properties that match the optimal detection window of most fluorescence instruments. Alternatively, (Z-Ala-Ala)2Rh110 can also be used to detect calpain in a chromogenic mode since the enzymatic product (rhodamine 110) exhibits a large extinction coefficient (close to 100,000 cm-1mol-1). Abs/Em = 497/527 nm
Specifications
Chemistry
Sequence one letter code
Sequence three letter code
Molecular Formula
Molecular Mass/ Weight
Properties
Absorbance (nm)
Emission (nm)
Modification
Conjugation type
Modification Name
Conjugation
Quantity & Purity
Purity
Storage & stability
Form
Storage Conditions

-20°C Protected from Light

Activity
Application
Biomarker Target
Detection Method
Research Area
Sub-category Research Area
Usage
Source
Source / Species
You may also be interested in the following product(s)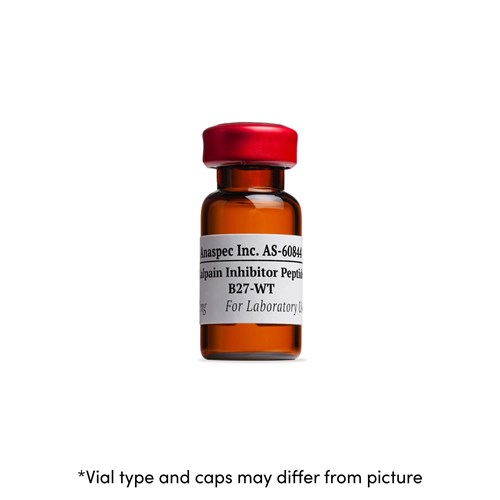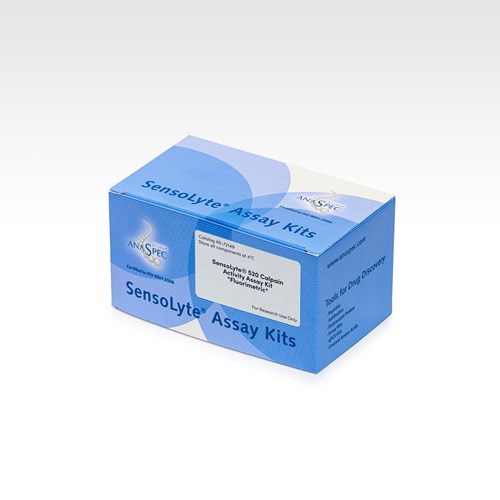 References
Flow cytometric analysis of protease activities in vital cells.
Biol Chem . 2009 Oct 16 ; 373(2) 547 | DOI : https://doi.org/10.1515/bchm3.1992.373.2.547
Real time imaging of calcium-induced localized proteolytic activity after axotomy and its relation to growth cone formation.
Neuron . 1998 Jun 01 ; 20(6) 1123 | DOI : https://doi.org/10.1016/S0896-6273(00)80494-8