You are here:

Corticotropin Releasing Factor, CRF, ovine - 0....
Corticotropin Releasing Factor, CRF, ovine - 0.5 mg
Cat.Number :

AS-22932

Manufacturer Ref. :
Availability :
The peptide, corticotropin releasing factor (CRF) was first isolated in the mammalian brain that regulates the hypothalamic-pituitary-adrenocortical axis. It also plays a key role in modulating the endocrine, autonomic, and behavioral responses to stress and cardiovascular, gastrointestinal, and immune activities.
Specifications
Chemistry
Sequence one letter code

SQEPPISLDLTFHLLREVLEMTKADQLAQQAHSNRKLLDIA-NH2

Sequence three letter code

H-Ser-Gln-Glu-Pro-Pro-Ile-Ser-Leu-Asp-Leu-Thr-Phe-His-Leu-Leu-Arg-Glu-Val-Leu-Glu-Met-Thr-Lys-Ala-Asp-Gln-Leu-Ala-Gln-Gln-Ala-His-Ser-Asn-Arg-Lys-Leu-Leu-Asp-Ile-Ala-NH2

CAS registry number
Molecular Formula
Molecular Mass/ Weight
Modification
Conjugation
Quantity & Purity
Purity
Storage & stability
Form
Storage Conditions
Activity
Biomarker Target
Research Area
Sub-category Research Area
Usage
Source
Source / Species
You may also be interested in the following product(s)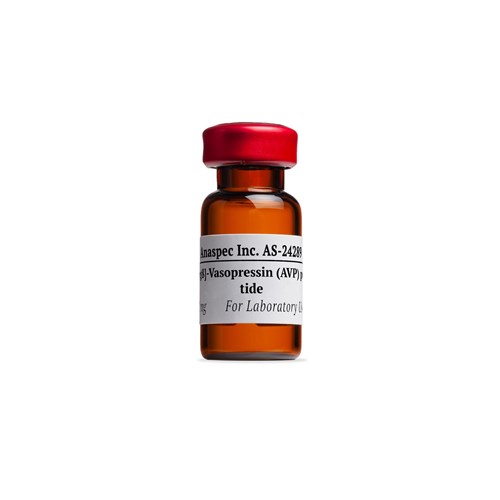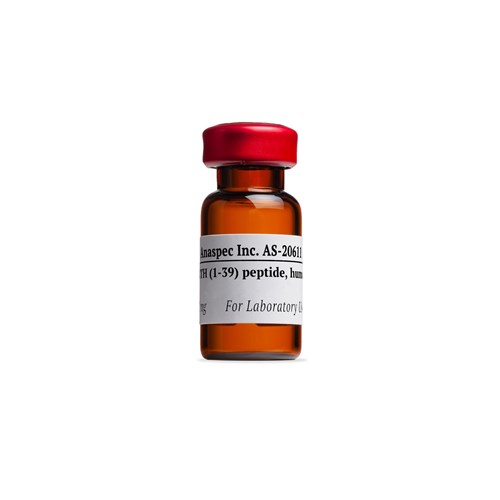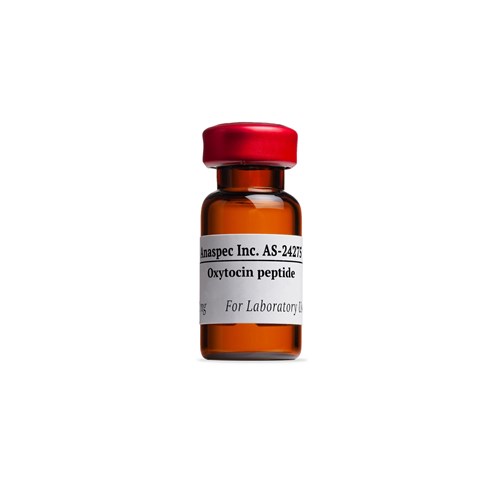 References
Characterization of a 41-residue ovine hypothalamic peptide that stimulates secretion of corticotropin and beta-endorphin.
Science . 1981 Sep 18 ; 213(4514) 1394 | DOI : 10.1126/science.6267699