You are here:

CREBtide [KRREILSRRPSYR], Phosphorylated, C-ter...
CREBtide [KRREILSRRPSYR], Phosphorylated, C-term K - 1 mg
Cat.Number :

AS-27018

Manufacturer Ref. :
Availability :
CREBtide is a synthetic substrate for PKA (Km = 3.9 µM). This peptide is based on the phosphorylation sequence in d-CREB (cAMP response element binding protein).

Specifications
Chemistry
Sequence one letter code
Sequence three letter code

H-Lys-Arg-Arg-Glu-Ile-Leu-Ser-Arg-Arg-Pro-Ser-pTyr-Arg-Lys-OH

Molecular Formula
Molecular Mass/ Weight
Modification
Conjugation
Quantity & Purity
Purity
Storage & stability
Form
Storage Conditions
Activity
Application
Biomarker Target
Research Area
Sub-category Research Area
Usage
Source
Source / Species

Human, mouse, rat, bovine, zebrafish
You may also be interested in the following product(s)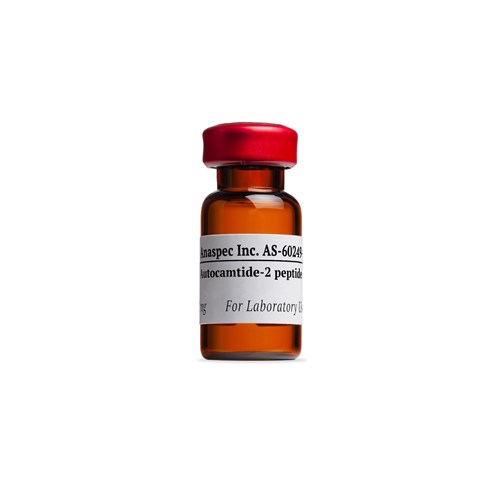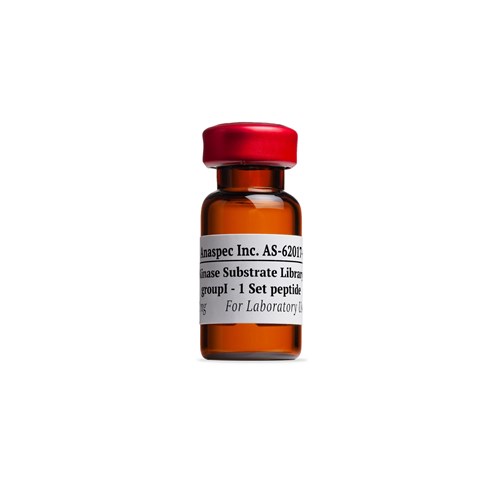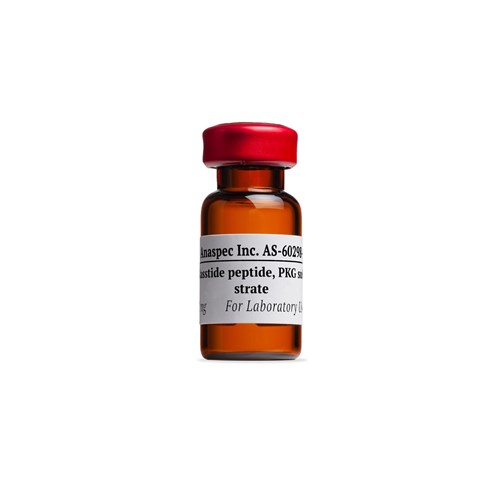 Citations
Analysis of Phosphorylated Peptides by Ion Mobility-Mass Spectrometry.
Anal Chem . 2004 Nov 15 ; 76(22) 6727 | DOI : 10.1021/ac0498009
References
Active catalytic fragment of Ca2+/calmodulin-dependent protein kinase II. Purification, characterization, and structural analysis
JBC . 1991 Aug 01 ; 266(23) 15391 | DOI : https://doi.org/10.1016/S0021-9258(18)98628-X
An Extranuclear Locus of cAMP-Dependent Protein Kinase Action Is Necessary and Sufficient for Promotion of Spiral Ganglion Neuronal Survival by cAMP
J Neurosci . 2003 Feb 01 ; 23(3) 777 | DOI : https://doi.org/10.1523/JNEUROSCI.23-03-00777.2003