You are here:

Crosstide [GRPRTSSFAEG] - 5 mg
Crosstide [GRPRTSSFAEG] - 5 mg
Cat.Number :

AS-60209-5

Manufacturer Ref. :
Availability :
Crosstide is a peptide analog of glycogen synthase kinase-3 (GSK-3) that functions as a natural substrate for Akt/PKB. It displays similar specificities towards PKBα, PKBβ and PKBγ isoforms. It is also recognized by MAPKAP kinase-1 and p70S6K. The fluorescent and biotinlyated peptides demonstrate similar enzyme activities.
You may also be interested in the following product(s)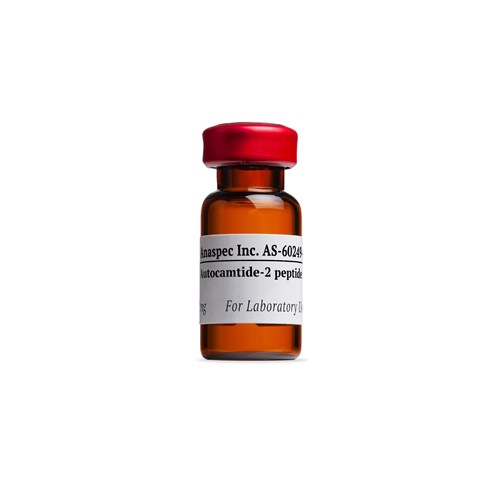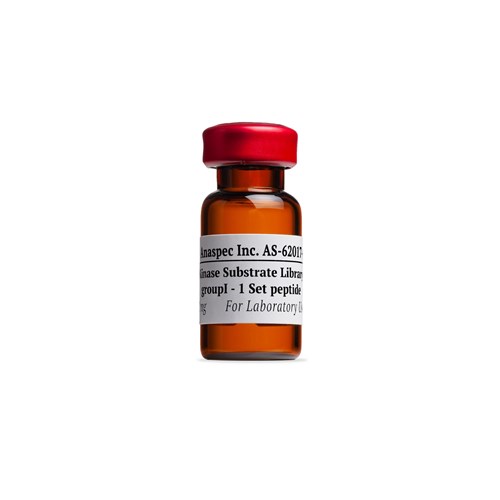 Citations
Tyrosine phosphorylation of the human glutathione S-transferase P1 by epidermal growth factor receptor.
J Biol Chem . 2009 Mar 02 ; 284(25) 16979 | DOI : 10.1074/jbc.M808153200
References
AKT/PKB and Other D3 Phosphoinositide-Regulated Kinases: Kinase Activation by Phosphoinositide-Dependent Phosphorylation
Ann Rev Biochem . 1999 Jul 01 ; 68(1) 965 | DOI : https://doi.org/10.1146/annurev.biochem.68.1.965
Human serum and glucocorticoid-inducible kinase-like kinase (SGKL) phosphorylates glycogen syntheses kinase 3 beta (GSK-3β) at serine-9 through direct interaction
Biochem Biophys Res Commun . 2002 May 17 ; 293(4) 1191 | DOI : https://doi.org/10.1016/S0006-291X(02)00349-2
Mitogenic Activation, Phosphorylation, and Nuclear Translocation of Protein Kinase Bβ
JBC . 1997 Nov 01 ; 272(48) 30491 | DOI : https://doi.org/10.1074/jbc.272.48.30491