You are here:

Gap 26, Connexin 43 (63-75) (human, mouse, rat,...
Gap 26, Connexin 43 (63-75) (human, mouse, rat, bovine) - 1 mg
Cat.Number :

AS-62644

Manufacturer Ref. :
Availability :
This Gap 26 peptide is derived from the first extracellular loop sequence of connexin (Cx) 43. This short mimetic peptide reversibly inhibits the gap junction-dependent propagation of Ca2+ waves between tracheal airway epithelial cells. Connexins, or gap junctions, are a family of structurally-related transmembrane proteins. Gap junctions contain channels that allow the passage of ions and small molecules between adjacent cells molecules. Calcium and inositol phosphates are among the second messengers that can pass through gap junction channels.
Specifications
Chemistry
Sequence one letter code
Sequence three letter code

H-Val-Cys-Tyr-Asp-Lys-Ser-Phe-Pro-Ile-Ser-His-Val-Arg-OH

CAS registry number
Molecular Formula
Molecular Mass/ Weight
Modification
Conjugation
Quantity & Purity
Purity
Storage & stability
Form
Storage Conditions
Activity
Biomarker Target
Research Area
Sub-category Research Area
Usage
Source
Source / Species

Human, mouse, rat, bovine
You may also be interested in the following product(s)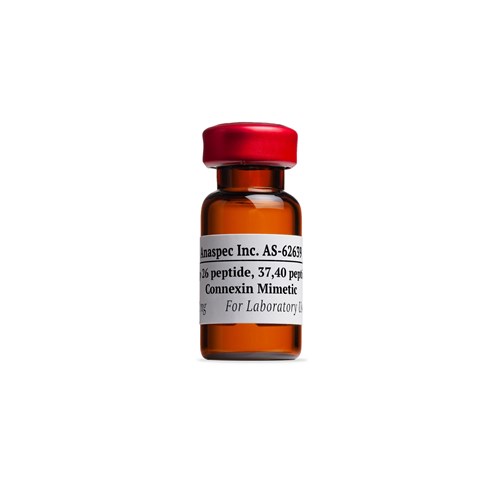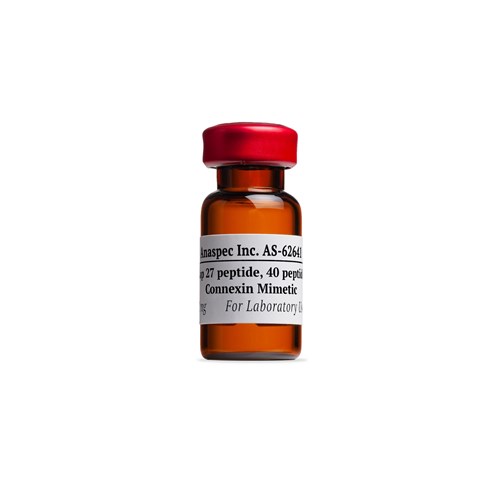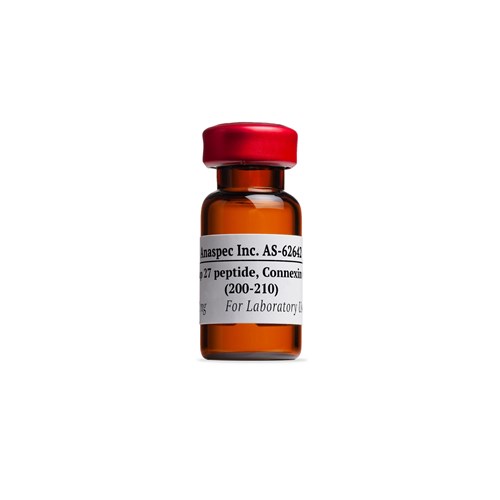 Citations
Neuroinflammation Leads to Region-Dependent Alterations in Astrocyte Gap Junction Communication and Hemichannel Activity.
J Neurosci . 2011 Jan 12 ; 31(2) 414 | DOI : 10.1523/JNEUROSCI.5247-10.2011
References
Connexin mimetic peptides reversibly inhibit Ca2+signaling through gap junctions in airway cells
J Physiol Lung Cell Mol Physiol . 2000 Oct 01 ; 279(4) L623 | DOI : https://doi.org/10.1152/ajplung.2000.279.4.L623