You are here:

Kemptide [LRRASLG]
Kemptide [LRRASLG]
Cat.Number :

AS-22594

Manufacturer Ref. :
Availability :
Kemptide is a phosphate acceptor peptide that serves as a synthetic substrate for PKA (Km = 16 µM). The corresponding fluorescent and biotinylated peptides are also proven to be good substrates for PKA.
Specifications
Chemistry
Sequence one letter code
Sequence three letter code

H-Leu-Arg-Arg-Ala-Ser-Leu-Gly-OH

CAS registry number
Molecular Formula
Molecular Mass/ Weight
Modification
Conjugation
Quantity & Purity
Purity
Storage & stability
Form
Storage Conditions
Activity
Application
Biomarker Target
Research Area
Sub-category Research Area
Usage
Source
Source / Species
You may also be interested in the following product(s)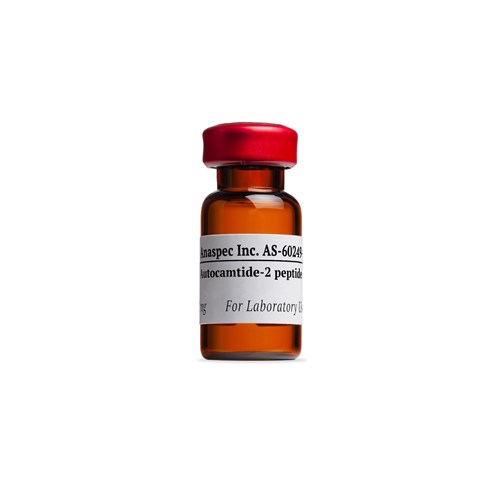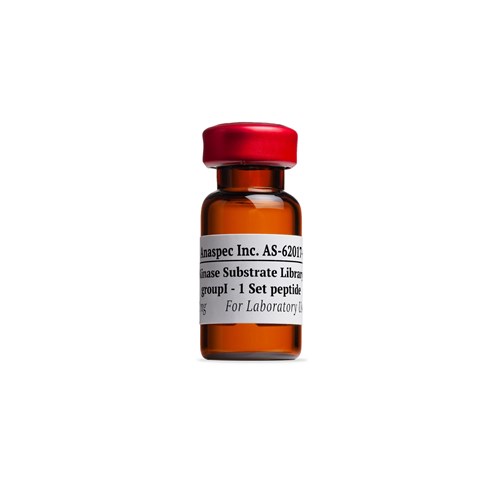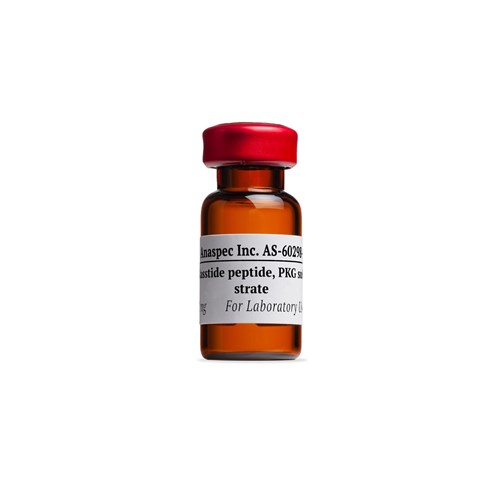 Citations
Phosphorylation and feedback regulation of metabotropic Glutamate Receptor 1 by calcium/calmodulin-dependent protein kinase II.
J Neurosci. . 2013 Feb 20 ; 33(8) 3402 | DOI : 10.1523/JNEUROSCI.3192-12.2013.
References
Isolation and characterisation of cAMP-dependent protein kinase from Candida albicans
Eur J Biochem . 2001 Dec 25 ; 252(2) 245 | DOI : https://doi.org/10.1046/j.1432-1327.1998.2520245.x