You are here:

[Lys(Ac)8]-Histone H4 (1-21)-GGK(Biotin) - 1 mg
[Lys(Ac)8]-Histone H4 (1-21)-GGK(Biotin) - 1 mg
Cat.Number :

AS-64843-1

Manufacturer Ref. :
Availability :
This peptide is histone H4, amino acids 1 to 21. It is acetylated at Lys-8 and at the N-terminus with a C-terminus GG linker, followed by a biotinylated lysine. The acetylation of histone H4 causes structural changes that amplify the binding of transcription factors to their recognition sites within the nucleosome.
Specifications
Chemistry
Sequence one letter code

Ac-SGRGKGG-K(Ac)-GLGKGGAKRHRKV-GGK(Biotin)

Sequence three letter code

H-Ala-Arg(Me1)-Thr-Lys-Gln-Thr-Ala-Arg-Lys-Ser-Thr-Gly-Gly-Lys-Ala-Pro-Arg-Lys-Gln-Leu-Ala-Gly-Gly-Lys(Biotin)-NH2

Molecular Mass/ Weight
Modification
Conjugation type
Modification Name
Conjugation
Quantity & Purity
Purity
Storage & stability
Form
Storage Conditions
Activity
Biomarker Target
Research Area
Sub-category Research Area
Usage
Source
Source / Species
You may also be interested in the following product(s)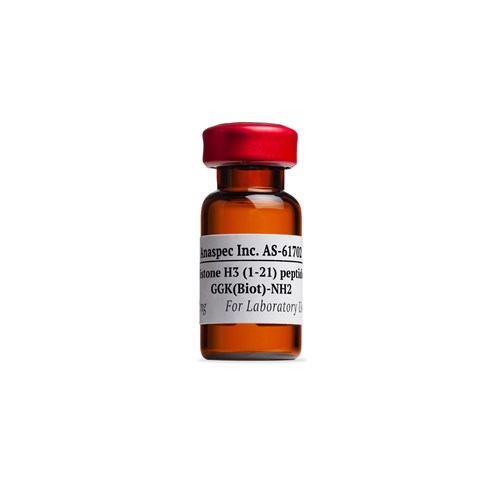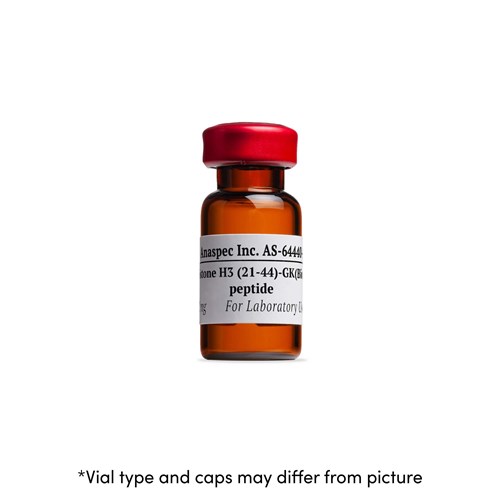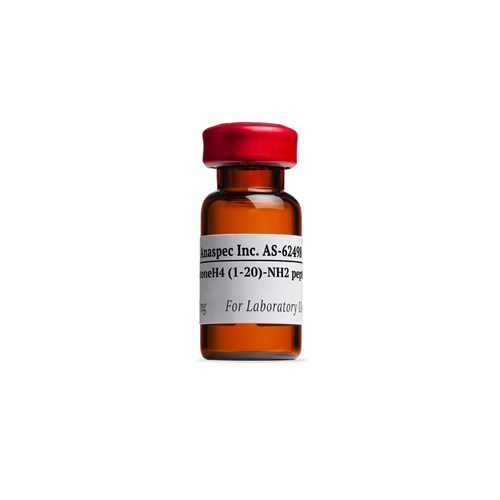 Citations
Selective recognition of H3.1K36 dimethylation/H4K16 acetylation facilitates the regulation of all-trans-retinoic acid (ATRA)-responsive genes by putative chromatin reader ZMYND8
J. Biol. Chem. . 2015 Dec 11 ; 291(6) 2664 | DOI : 10.1074/jbc.M115.679985
Binding of the histone chaperone ASF1 to the CBP bromodomain promotes histone acetylation.
PNAS . 2014 Mar 10 ; 111(12) E1072 | DOI : 10.1073/pnas.1319122111
References
Acetylation of histone H4 plays a primary role in enhancing transcription factor binding to nucleosomal DNA in vitro
EMBO J . 1996 May 15 ; 15(10) 2508 | DOI : https://doi.org/10.1002/j.1460-2075.1996.tb00608.x