You are here:

[Lys(Me1)4]-Histone H3 (1-21)-GGK(Biotin)
[Lys(Me1)4]-Histone H3 (1-21)-GGK(Biotin)
Cat.Number :

AS-64355-025

Manufacturer Ref. :
Availability :
This peptide is Histone 3 amino acid residues 1 to 21 mono-methylated at Lys-4 with a C-terminal GG linker followed by a biotinylated lysine. Provided at >95% peptide purity, this peptide was dissolved in distilled water at 1 mg/ml and re-lyophilized to powder form.
Specifications
Chemistry
Sequence one letter code

ART-K(Me1)-QTARKSTGGKAPRKQLA-GGK(Biotin)

Sequence three letter code

H-Ala-Arg-Thr-Lys(Me1)-Gln-Thr-Ala-Arg-Lys-Ser-Thr-Gly-Gly-Lys-Ala-Pro-Arg-Lys-Gln-Leu-Ala-Gly-Gly-Lys(Biotin)-OH

Molecular Mass/ Weight
Modification
Conjugation type
Modification Name
Conjugation
Quantity & Purity
Purity
Storage & stability
Form
Storage Conditions
Activity
Biomarker Target
Research Area
Sub-category Research Area
Usage
Source
Source / Species
You may also be interested in the following product(s)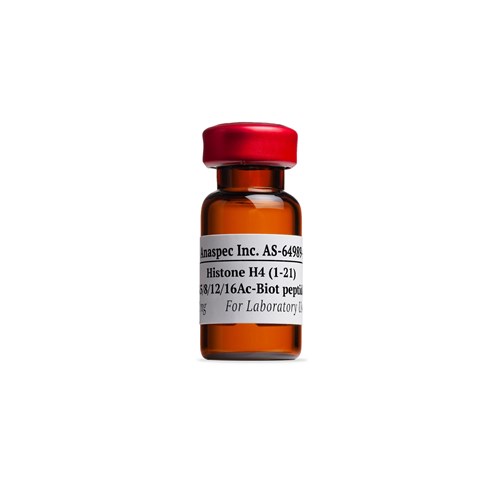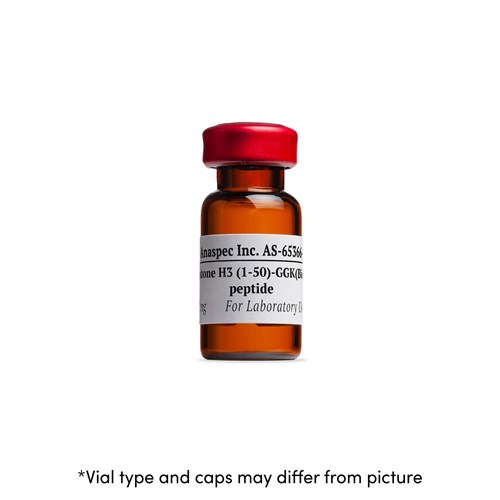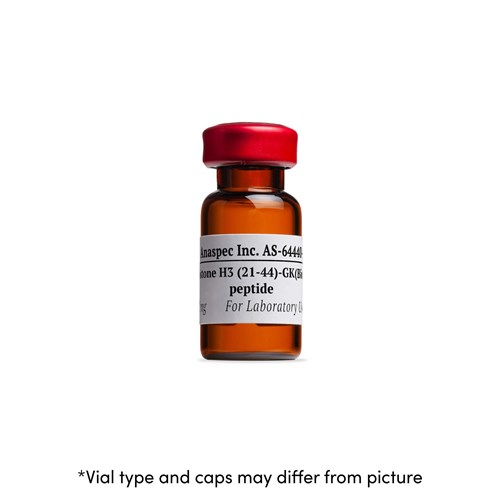 Citations
Development of homogeneous nonradioactive methyltransferase and dimethylase assays targeting histone H3 lysine 4.
J Biomol Screen . 2011 Sep 21 ; 17(1) 49 | DOI : 10.1177/1087057111416659