You are here:

Neurogranin 28-43 [AAKIQASFRGHMARKK], Biotin-LC...
Neurogranin 28-43 [AAKIQASFRGHMARKK], Biotin-LC - 5 mg
Cat.Number :

AS-27176

Manufacturer Ref. :
Availability :
The native peptide AAKIQASFRGHMARKK (27173) is a synthetic PKC substrate derived from the sequence of neurogranin, a naturally occurring PKC substrate. The peptide is proven to be a PKC substrate with quite good specificity. It is phosphorylated by purified PKC with a Km of 150 nM. No significant phosphorylation of the peptide by either PKA or by CaMK 2 is reported. Substituting Arg36 with Ile causes a significant reduction in the affinity for PKC. Replacing Lys30 with Arg enhances the catalytic efficiency (Vmax/Km) for PKC but diminishes the selectivity of the substrate for PKC. It is generally considered that basic amino acids on both sides of the phosphorylated Ser are important structural determinants in PKC substrates. In addition, the presence of particular basic amino acids (Arg vs Lys) may also contribute to the degree of selectivity of a substrate for PKC.
Specifications
Chemistry
Sequence one letter code

Biotin-LC-AAKIQASFRGHMARKK

Sequence three letter code

Biotin-LC-Ala-Ala-Lys-Ile-Gln-Ala-Ser-Phe-Arg-Gly-His-Met-Ala-Arg-Lys-Lys-OH

Molecular Formula
Molecular Mass/ Weight
Modification
Conjugation type
Modification Name
Conjugation
Quantity & Purity
Purity
Storage & stability
Form
Storage Conditions
Activity
Application
Biomarker Target
Research Area
Sub-category Research Area
Usage
Source
Source / Species
You may also be interested in the following product(s)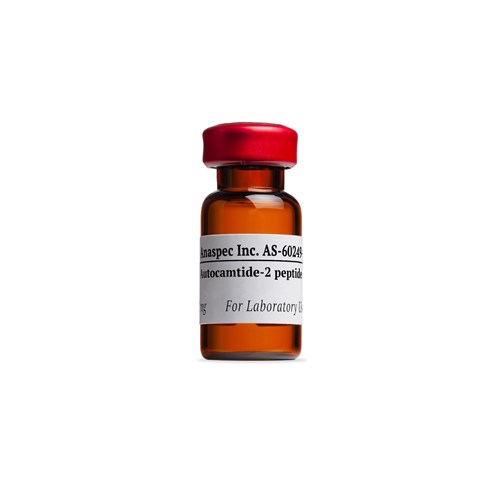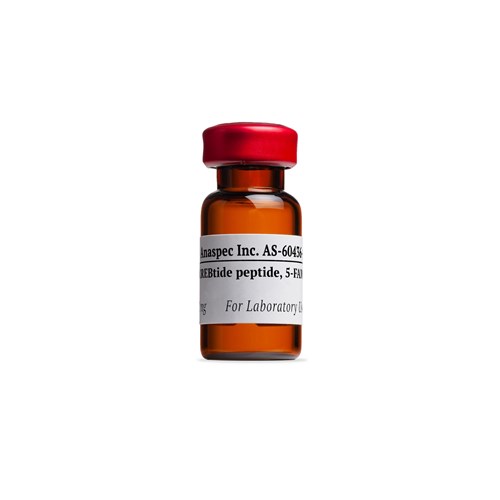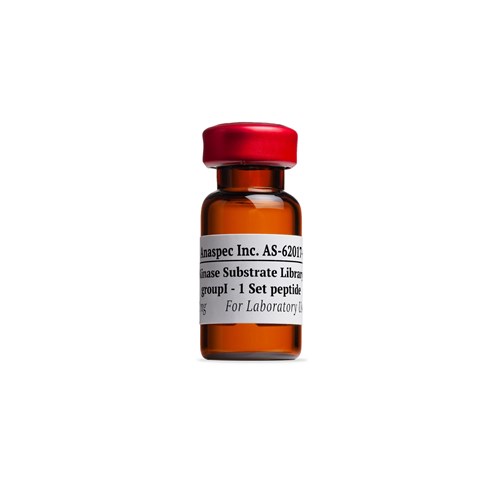 References
Conformation of a Protein Kinase C Substrate, NG(28–43), and Its Analog in Aqueous and Sodium Dodecyl Sulfate Micell Solutions
Biophys . 1997 Feb 01 ; 72(2) 554 | DOI : https://doi.org/10.1016/S0006-3495(97)78695-8