You are here:

PLP (178-191) - 1 mg
PLP (178-191) - 1 mg
Cat.Number :

AS-62741

Manufacturer Ref. :
Availability :
This is amino acids 178 to 191 fragment of the proteolipid protein (PLP), an immunodominant encephalitogenic epitope in SJL mice, one of two major encephalitogenic epitopes. PLP peptide 178 to 191 was compared with another encephalitogenic peptide, 139 to 151. The day of onset of disease induced by PLP 178 to 191 was earlier, but the incidence, severity, and histologic features were indistinguishable.
Specifications
Chemistry
Sequence one letter code
Sequence three letter code

H-Asn-Thr-Trp-Thr-Thr-Cys-Gln-Ser-Ile-Ala-Phe-Pro-Ser-Lys-OH

Molecular Formula
Molecular Mass/ Weight
Modification
Conjugation
Quantity & Purity
Purity
Storage & stability
Form
Storage Conditions
Activity
Application
Biomarker Target
Research Area
Sub-category Research Area
Usage
Source
Source / Species
You may also be interested in the following product(s)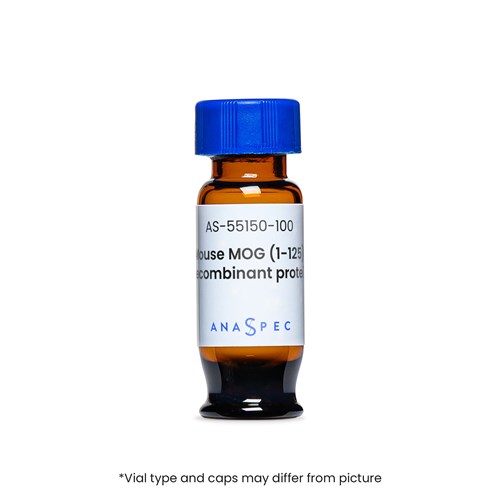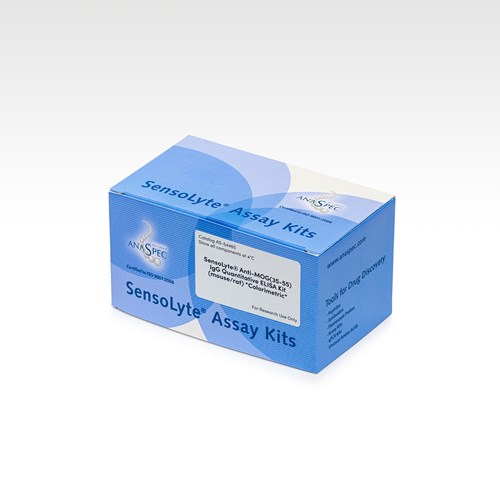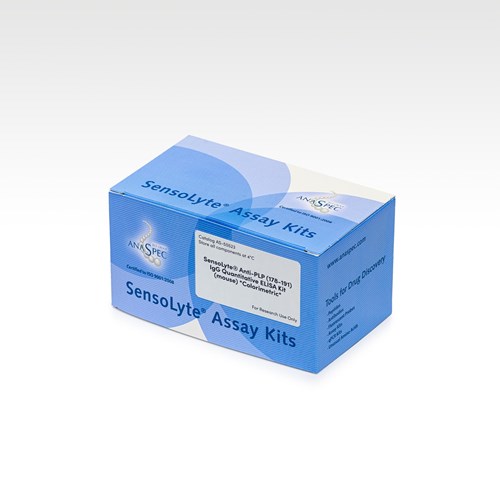 References
Encephalitogenicity of Murine, But Not Bovine, DM20 in SJL Mice Is Due to a Single Amino Acid Difference in the Immunodominant Encephalitogenic Epitope
Neurochem Res . 1997 Apr 01 ; 22 541
Identification and characterization of a second encephalitogenic determinant of myelin proteolipid protein (residues 178-191) for SJL mice.
J Immunol . 1992 Aug 01 ; 149(3) 783
A Structurally Available Encephalitogenic Epitope of Myelin Oligodendrocyte Glycoprotein Specifically Induces a Diversified Pathogenic Autoimmune Response
J Immunol . 2004 Jul 01 ; 173(1) 600 | DOI : https://doi.org/10.4049/jimmunol.173.1.600