You are here:

VEGFR2/KDR Antagonist - 1 mg
VEGFR2/KDR Antagonist - 1 mg
Cat.Number :

AS-60628

Manufacturer Ref. :
Availability :
This peptide is a specific VEGFR2/KDR heptapeptide antagonist, it binds VEGFR2 (KDR/flk), completely inhibiting VEGF binding to KDR and preventing VEGF-induced angiogenesis in-vivo. It specifically inhibits human endothelial cell proliferation in-vitro and totally abolishes VEGF-induced angiogenesis in-vivo.
Specifications
Chemistry
Sequence one letter code
Sequence three letter code

H-Ala-Thr-Trp-Leu-Pro-Pro-Arg-OH

Molecular Formula
Molecular Mass/ Weight
Modification
Conjugation
Quantity & Purity
Purity
Storage & stability
Form
Storage Conditions
Activity
Biomarker Target
Research Area
Sub-category Research Area
Usage
Source
Source / Species
You may also be interested in the following product(s)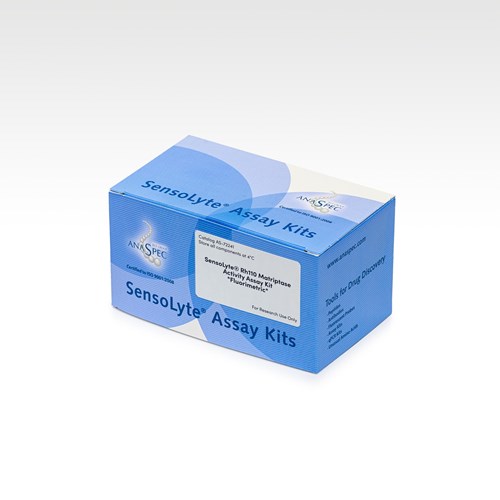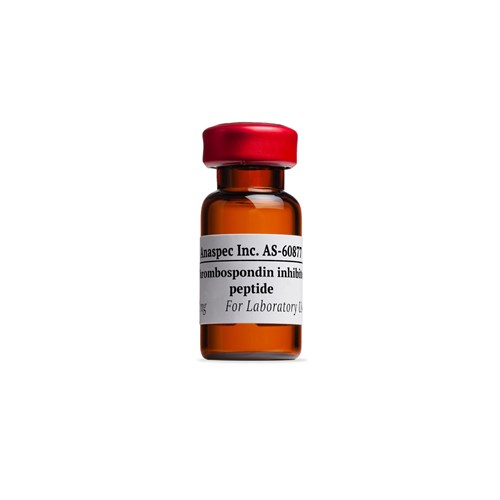 Citations
Selective photodynamic therapy by targeted Verteporfin delivery to experimental choroidal neovascularization mediated by a homing peptide to vascular endothelial growth factor receptor-2.
Arch Ophthalmol . 2004 Jul 01 ; 122(7) 1002 | DOI : 10.1001/archopht.122.7.1002
Hyperoxia causes regression of vitreous neovascularization by downregulating VEGF/VEGFR2 pathway.
Invest Ophthalmol Vis Sci . 2013 Feb 18 ; 54(2) 918 | DOI : 10.1167/iovs.12-11291.
References
Identification of a peptide blocking vascular endothelial growth factor (VEGF)-mediated angiogenesis
Embo J . 2000 Mar 03 ; 19(7) 1525 | DOI : https://doi.org/10.1093/emboj/19.7.1525
R. Binetruy-Tournaire
et al
Vascular Endothelial Growth Factor (VEGF)-D and VEGF-A Differentially Regulate KDR-mediated Signaling and Biological Function in Vascular Endothelial Cells
J. Biol. Chem. . 2004 Aug 01 ; 279(34) 36148 | DOI : https://doi.org/10.1074/jbc.M401538200
Vascular endothelial growth factor (VEGF) and ovarian carcinoma cell supernatant activate signal transducers and activators of transcription (STATs) via VEGF receptor-2 (KDR) in human hemopoietic progenitor cells
Gynecol. Oncol. . 2004 Jul 01 ; 94(1) 125 | DOI : https://doi.org/10.1016/j.ygyno.2004.03.038
Selective Targeting of Verteporfin to Choroidal Neovascularization Mediated by a Homing Peptide to VEGF-R2
Invest. Ophthalmol. Vis. Sci. . 2002 Dec 01 ; 42 3977
Selective Inhibition of Vascular Endothelial Growth Factor (VEGF) Receptor 2 (KDR/Flk-1) Activity by a Monoclonal Anti-VEGF Antibody Blocks Tumor Growth in Mice
Cancer Res. . 2000 Sep 01 ; 60(18) 5117 | DOI : PubMed 11016638