You are here:

ACTH (18-39), human (CLIP) - 1 mg
ACTH (18-39), human (CLIP) - 1 mg
Cat.Number :

AS-20619

Manufacturer Ref. :
Availability :
This ACTH (18-39) fragment is known as the Corticotropin-like Intermediate Lobe Peptide. It stimulates insulin secretion as well as amylase and protein secretion in a dose-dependent manner similar to those of secretin and carbamylcholine.
Specifications
Chemistry
Sequence one letter code
Sequence three letter code

H-Arg-Pro-Val-Lys-Val-Tyr-Pro-Asn-Gly-Ala-Glu-Asp-Glu-Ser-Ala-Glu-Ala-Phe-Pro-Leu-Glu-Phe-OH

CAS registry number
Molecular Formula
Molecular Mass/ Weight
Modification
Conjugation
Quantity & Purity
Purity
Storage & stability
Form
Storage Conditions
Activity
Biomarker Target
Research Area
Sub-category Research Area
Usage
Source
Source / Species
You may also be interested in the following product(s)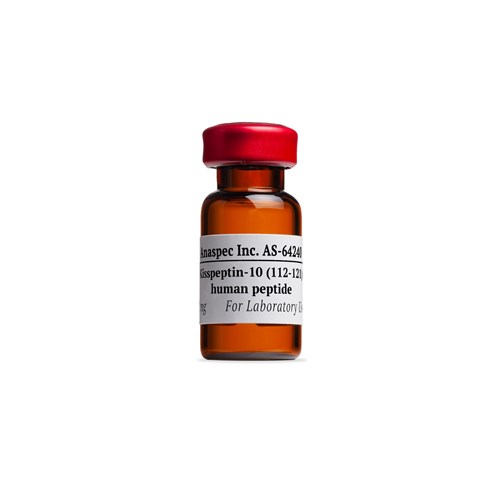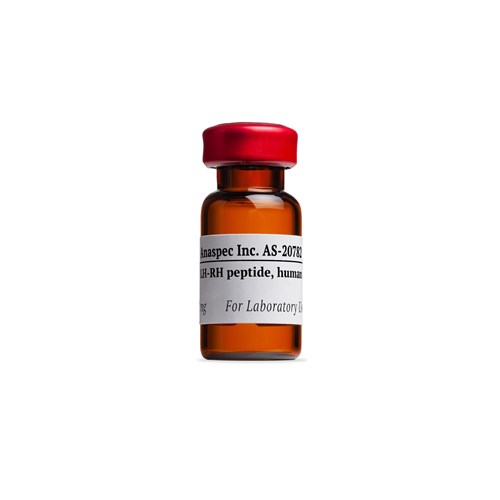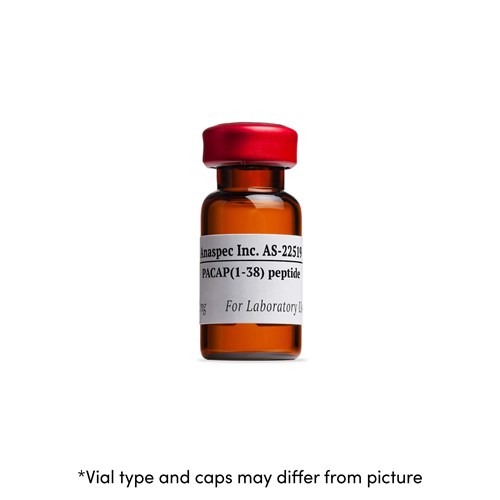 Citations
Elucidation of thioredoxin target protein networks in mouse.
Mol. Cell. Proteomics . 2009 May 04 ; 8(7) 1674 | DOI : 10.1074/mcp.M800580-MCP200
Inhibition of a secreted glutamic peptidase prevents growth of the fungus Talaromyces emersonii
J Biol Chem. . 2008 Aug 07 ; 283(43) 29186 | DOI : 10.1074/jbc.M802366200
A homogeneous enzyme fragment complementation-based β-arrestin translocation assay for high-throughput screening of G-protein-coupled receptors
J Biomol Screen. . 2008 Jul 25 ; 13(8) 737 | DOI : 10.1177/1087057108321531
References
CORTICOTROPHIN-LIKE PEPTIDES IN THE RAT PITUITARY
J Endocrinol . 1974 Jun 01 ; 61(3) 355 | DOI : https://doi.org/10.1677/joe.0.0610355
Effect of corticotropin-like intermediate lobe peptide on pancreatic exocrine function in isolated rat pancreatic lobules
J Clin Invest . 1984 Nov 01 ; 74(5) 1886 | DOI : 10.1172/JCI111608
Identification of beta-cell-trophin, a peptide of the pituitary pars intermedia which stimulates insulin secretion in plasma from genetically obese (ob/ob) mice
J Endocrinol . 1982 Jul 01 ; 94(1) 125 | DOI : https://doi.org/10.1677/joe.0.0940125
Immunohistochemical distribution of corticotropin-like intermediate lobe peptide (CLIP) immunoreactivity in the human brain
Brain Res Bull . 1991 Jan 01 ; 26(1) 99 | DOI : https://doi.org/10.1016/0361-9230(91)90194-O