You are here:

Amylin (1-37), rat, mouse
Amylin (1-37), rat, mouse
Cat.Number :

AS-60253-05

Manufacturer Ref. :
Availability :
Rat/mouse Amylin differs from the human version in 6 amino acids: H18R, F23L, A25P, I26V, S28P and S29P (first letter is the amino acid of the human sequence). Unlike the human IAPP (Amylin), rat Amylin does not form amyloid fibers.
Specifications
Chemistry
Sequence one letter code

KCNTATCATQRLANFLVRSSNNLGPVLPPTNVGSNTY-NH2 (Disulfide bridge: 2-7)

Sequence three letter code

H-Lys-Cys-Asn-Thr-Ala-Thr-Cys-Ala-Thr-Gln-Arg-Leu-Ala-Asn-Phe-Leu-Val-Arg-Ser-Ser-Asn-Asn-Leu-Gly-Pro-Val-Leu-Pro-Pro-Thr-Asn-Val-Gly-Ser-Asn-Thr-Tyr-NH2 (Disulfide bridge: 2-7)

CAS registry number
Molecular Formula
Molecular Mass/ Weight
Modification
Conjugation
Quantity & Purity
Purity
Storage & stability
Form
Storage Conditions
Activity
Biomarker Target
Research Area
Sub-category Research Area
Usage
Source
Source / Species
You may also be interested in the following product(s)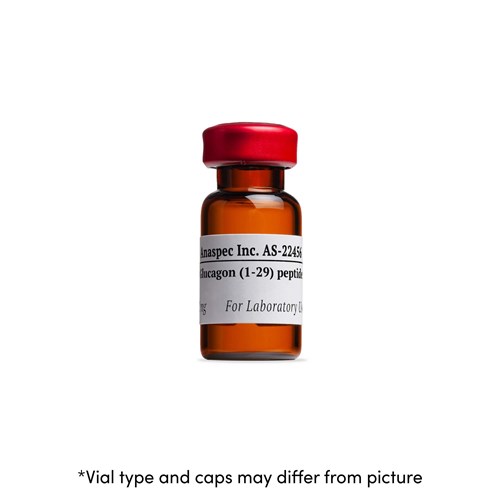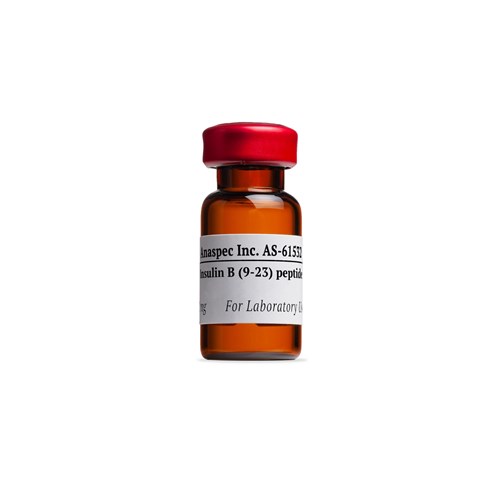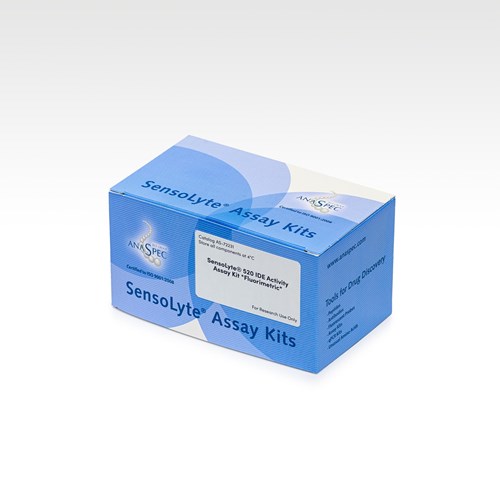 Citations
Influence of the Human and Rat Islet Amyloid Polypeptides on Structure of Phospholipid Bilayers: Neutron Reflectometry and Fluorescence Microscopy Studies.
Langmuir . 2016 Apr 21 ; 32(17) 4382 | DOI : 10.1021/acs.langmuir.6b00825
References
Direct detection of transient α-helical states in islet amyloid polypeptide
Protein Sci . 2007 Jan 01 ; 16(1) 110 | DOI : https://doi.org/10.1110/ps.062486907
JA. Williamson
AD. Miranker
Islet amyloid polypeptide: pinpointing amino acid residues linked to amyloid fibril formation
PNAS USA . 1990 Jul 01 ; 87(13) 5036 | DOI : 10.1073/pnas.87.13.5036