You are here:

Cys-TAT (47-57) - 1 mg
Cys-TAT (47-57) - 1 mg
Cat.Number :

AS-61212

Manufacturer Ref. :
Availability :
This is a TAT peptide with Cysteine at the N-terminus. This peptide corresponds to the protein transduction domain of the TAT protein. In some studies this has been used as a PKCε inhibitor peptide and also conjugated to PKC peptides and other molecules such as antisense oligomers for examining cell penetrating abilities.

Specifications
Chemistry
Sequence one letter code
Sequence three letter code

H-Cys-Tyr-Gly-Arg-Lys-Lys-Arg-Arg-Gln-Arg-Arg-Arg-NH2

Molecular Formula
Molecular Mass/ Weight
Modification
Conjugation
Quantity & Purity
Purity
Storage & stability
Form
Storage Conditions
Activity
Biomarker Target
Research Area
Sub-category Research Area
Usage
Source
Source / Species
You may also be interested in the following product(s)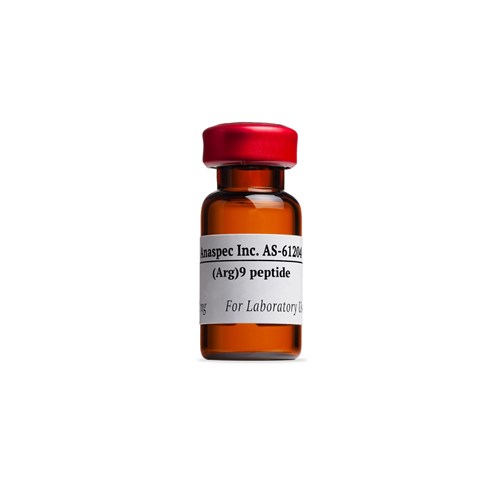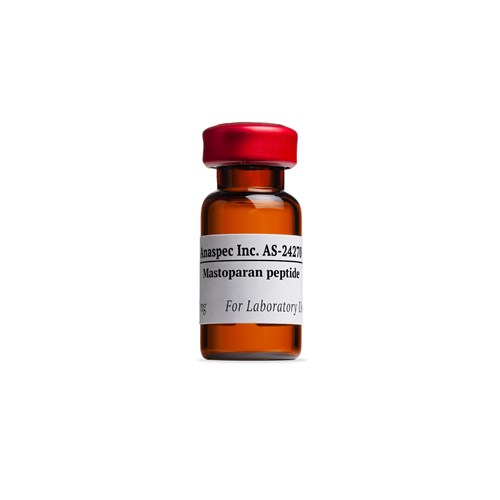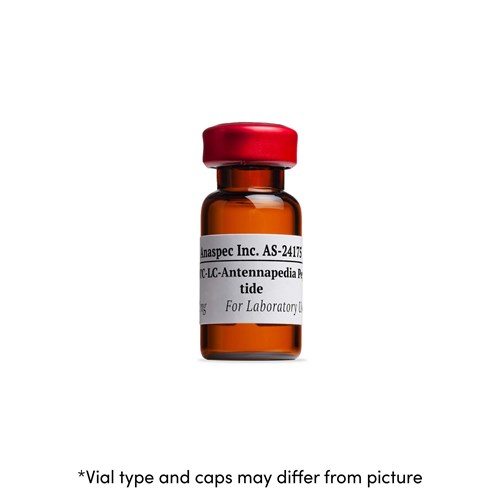 Citations
Single molecule sensitive multivalent polyethylene glycol probes for RNA imaging.
Bioconj Chem . 2010 Feb 08 ; 21(3) 483 | DOI : 10.1021/bc9003876.
Peptides derived from the C2 domain of protein kinase C epsilon (epsilon PKC) modulate epsilon PKC activity and identify potential protein-protein interaction surfaces.
J Biol Chem . 2006 Dec 02 ; 282 4113 | DOI : 10.1074/jbc.M608521200.
References
ɛPKC confers acute tolerance to cerebral ischemic reperfusion injury
Neurosci lett. . 2008 Aug 15 ; 441(1) 120 | DOI : https://doi.org/10.1016/j.neulet.2008.05.080
Cellular Uptake of Antisense Morpholino Oligomers Conjugated to Arginine-Rich Peptides
Bioconj Chem. . 2004 Feb 28 ; 15(2) 290 | DOI : 10.1021/bc034221g