You are here:

Glucagon-Like Peptide 1 GLP-1 (7-36) amide huma...
Glucagon-Like Peptide 1 GLP-1 (7-36) amide human mouse rat bovine guinea pig Biotin-labeled - 0.5 mg
Cat.Number :

AS-23586

Manufacturer Ref. :
Availability :
This Glucagon-Like Peptide 1, GLP-1 (7-36) amide, is labeled with biotin at the peptide N-terminus. GLP-1 (7-36) amide is an incretin hormone that causes glucose dependent release of insulin by pancreatic beta cells. It is the cleavage product of GLP-1 (1-36) amide peptide. Both GLP-1 (7-36) and GLP-1 (7-37), also play roles in gastric motility (gastric emptying), on the suppression of plasma glucagon levels (glucose production) and possibly on the promotion of satiety and stimulation of glucose disposal in peripheral tissues independent of the actions of insulin. GLP-1 (7-36) has a short half life of less than 2 minutes, and like GIP, is rapidly degraded by the enzyme dipeptidyl peptidase IV (DPP-4), which is widely expressed in a number of sites, including the endothelial cells of small gut arterioles. DPP-4 degrades GLP-1 (7-36) into the non insulinotropic GLP-1 (9-36) (some studies suggest it may have weak insulinotropic activity). As a result, the majority of GLP-1 (and GIP) is inactivated as an insulinotrope before reaching the systemic circulation.
Specifications
Chemistry
Sequence one letter code

Biotin-HAEGTFTSDVSSYLEGQAAKEFIAWLVKGR-NH2

Sequence three letter code

Biotin-His-Ala-Glu-Gly-Thr-Phe-Thr-Ser-Asp-Val-Ser-Ser-Tyr-Leu-Glu-Gly-Gln-Ala-Ala-Lys-Glu-Phe-Ile-Ala-Trp-Leu-Val-Lys-Gly-Arg-NH2

Molecular Formula
Molecular Mass/ Weight
Modification
Conjugation type
Modification Name
Conjugation
Quantity & Purity
Purity
Storage & stability
Form
Storage Conditions
Activity
Biomarker Target
Research Area
Sub-category Research Area
Usage
Source
Source / Species
You may also be interested in the following product(s)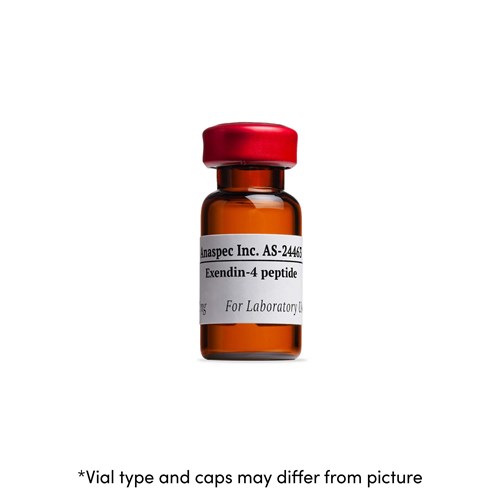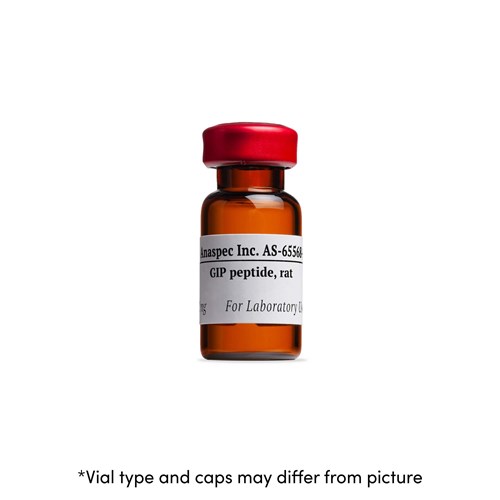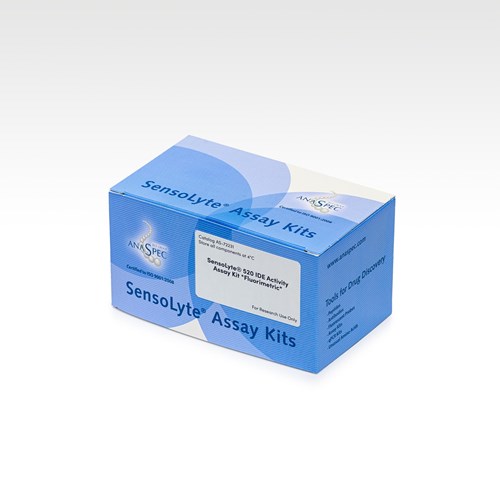 References
Glucagon-like peptide I stimulates insulin gene expression and increases cyclic AMP levels in a rat islet cell line.
PNAS . 1987 May 01 ; 84(10) 3434 | DOI : 10.1073/pnas.84.10.3434
The Glucagon-Like Peptides
Endo Rev . 1999 Dec 01 ; 20(6) 876 | DOI : https://doi.org/10.1210/edrv.20.6.0385
Circulation and degradation of GIP and GLP-1
Hormone Metab Res . 2004 Nov 12 ; 36(11-12) 761 | DOI : 10.1055/s-2004-826160.
GLP-1
Pancreadepedia . 2014 May 12 ; | DOI : 10.3998/panc.2014.7
GLP‐1 (9–36) Amide, Cleavage Product of GLP‐1 (7–36) Amide, Is a Glucoregulatory Peptide
Obesity . 2012 Sep 06 ; 16(7) 1501 | DOI : https://doi.org/10.1038/oby.2008.229
Glucagon-Like Peptide (GLP)-1(9-36)Amide-Mediated Cytoprotection Is Blocked by Exendin(9-39) Yet Does Not Require the Known GLP-1 Receptor
Endocrinol . 2012 Sep 06 ; 151(4) 1520 | DOI : https://doi.org/10.1210/en.2009-1197