You are here:

Glucagon-Like Peptide 1, GLP-1 (7-37) human, mo...
Glucagon-Like Peptide 1, GLP-1 (7-37) human, mouse, rat, bovine, guinea pig
Cat.Number :

AS-20761

Manufacturer Ref. :
Availability :
GLP-1 (7-37) is an incretin hormone that causes glucose dependent release of insulin by pancreatic beta cells. It is the cleavage product of proglucagon. Both GLP-1 (7-36) and GLP-1 (7-37) play roles in gastric motility (gastric emptying), on the suppression of plasma glucagon levels (glucose production) and possibly on the promotion of satiety and stimulation of glucose disposal in peripheral tissues independent of the actions of insulin. Although GLP-1 (7-37) is bioactive, it is available in lesser amounts than GLP-1 (7-36) and is not amidated.
Specifications
Chemistry
Sequence one letter code

HAEGTFTSDVSSYLEGQAAKEFIAWLVKGRG

Sequence three letter code

H-His-Ala-Glu-Gly-Thr-Phe-Thr-Ser-Asp-Val-Ser-Ser-Tyr-Leu-Glu-Gly-Gln-Ala-Ala-Lys-Glu-Phe-Ile-Ala-Trp-Leu-Val-Lys-Gly-Arg-Gly-OH

CAS registry number
Molecular Formula
Molecular Mass/ Weight
Modification
Conjugation
Quantity & Purity
Purity
Storage & stability
Form
Storage Conditions
Activity
Biomarker Target
Research Area
Sub-category Research Area
Usage
Source
Source / Species

human, sheep, rat, mouse, hamster, bovine
You may also be interested in the following product(s)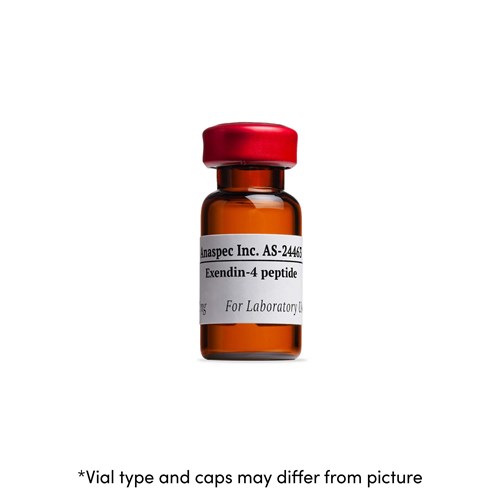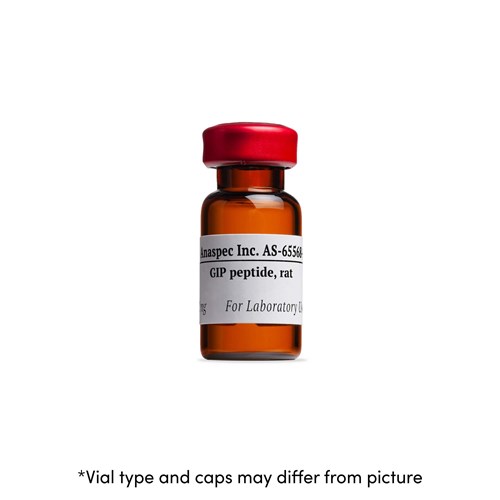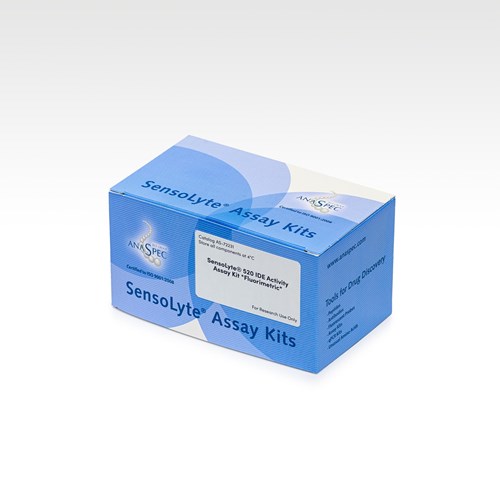 References
Glucagon-like peptide I stimulates insulin gene expression and increases cyclic AMP levels in a rat islet cell line.
PNAS . 1987 May 01 ; 84(10) 3434 | DOI : 10.1073/pnas.84.10.3434
Structure-function of the glucagon receptor family of G protein-coupled receptors: the glucagon, GIP, GLP-1, and GLP-2 receptors
Receptors Channels . 2002 Aug 01 ; 8(3-4) 179 | DOI : PMID: 12529935
Endothelin-1 decreases glutamate uptake in primary cultured rat astrocytes
Am J Physiol Cell Physiol . 2001 Nov 01 ; 281 C1495 | DOI : https://doi.org/10.1152/ajpcell.2001.281.5.C1495
On the potential role of glutamate transport in mental fatigue
J Neuroinflamm . 2004 Nov 04 ; 1 22 | DOI : doi: 10.1186/1742-2094-1-22
Knockout of glutamate transporters reveals a major role for astroglial transport in excitotoxicity and clearance of glutamate
Neuron . 1996 Mar 01 ; 16 675 | DOI : 10.1016/s0896-6273(00)80086-0