You are here:

Histone H3 (116–136) - 1 mg
Histone H3 (116–136) - 1 mg
Cat.Number :

AS-61704

Manufacturer Ref. :
Availability :
This peptide spans the C-terminus of histone H3, amino acids 116 to 136.
Specifications
Chemistry
Sequence one letter code
Sequence three letter code

H-Lys-Arg-Val-Thr-Ile-Met-Pro-Lys-Asp-Ile-Gln-Leu-Ala-Arg-Arg-Ile-Arg-Gly-Glu-Arg-Ala-OH

Molecular Formula
Molecular Mass/ Weight
Modification
Conjugation
Quantity & Purity
Purity
Storage & stability
Form
Storage Conditions
Activity
Biomarker Target
Research Area
Sub-category Research Area
Usage
Source
Source / Species
You may also be interested in the following product(s)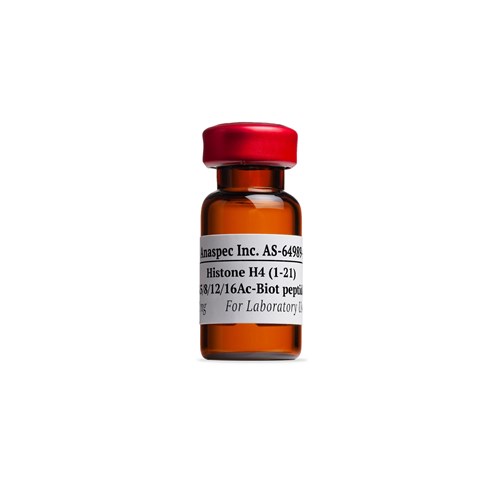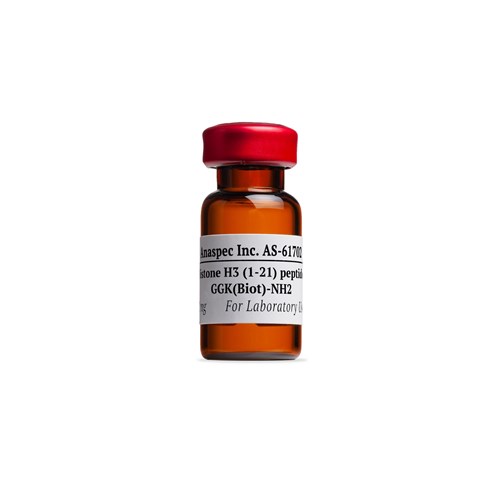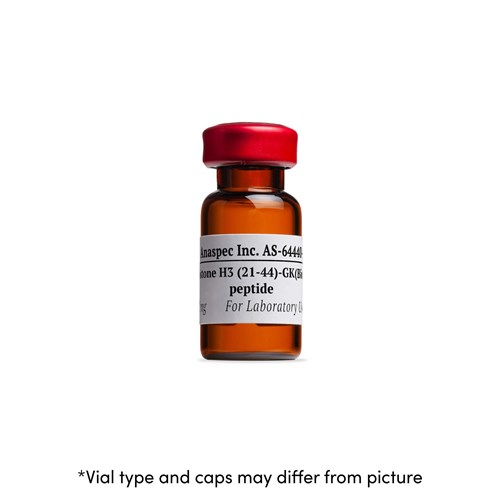 Citations
The histone chaperone sNASP binds a conserved peptide motif within the globular core of histone H3 through its TPR repeats.
Nucleic Acids Res . 2015 Dec 15 ; 44(7) 3105 | DOI : 10.1093/nar/gkv1372.
References
K4, K9 and K18 in human histone H3 are targets for biotinylation by biotinidase
FEBS J . 2005 Aug 01 ; 272(16) 4249 | DOI : https://doi.org/10.1111/j.1742-4658.2005.04839.x