You are here:

[Pyr11]-beta-Amyloid (11-42)
[Pyr11]-beta-Amyloid (11-42)
Cat.Number :

AS-29903-01

Manufacturer Ref. :
Availability :
Aßs are generated by the proteolytic processing of the amyloid ß-precursor protein (APP). Subsequent cleavage by g-secretase gives rise to Aß (1-40/42) and Aß (11-40/42). Aß (11-40) and Aß (11-42) are major Aß cleavage products generated by BACE.
Specifications
Chemistry
Sequence one letter code

Pyr-VHHQKLVFFAEDVGSNKGAIIGLMVGGVVIA

Sequence three letter code

Pyr-Val-His-His-Gln-Lys-Leu-Val-Phe-Phe-Ala-Glu-Asp-Val-Gly-Ser-Asn-Lys-Gly-Ala-Ile-Ile-Gly-Leu-Met-Val-Gly-Gly-Val-Val-Ile-Ala-OH

Molecular Formula
Molecular Mass/ Weight
Modification
Conjugation
Quantity & Purity
Purity
Storage & stability
Form
Storage Conditions
Activity
Biomarker Target
Research Area
Sub-category Research Area
Usage
Source
Source / Species
You may also be interested in the following product(s)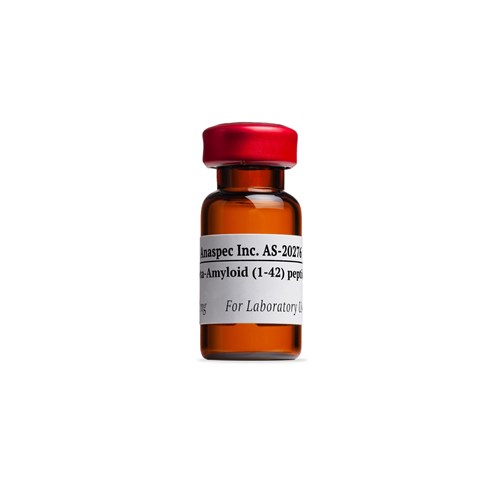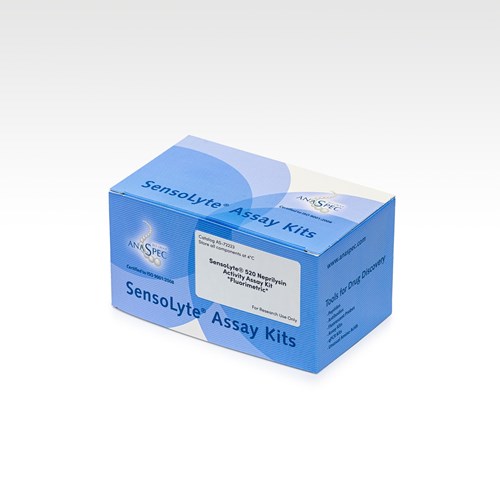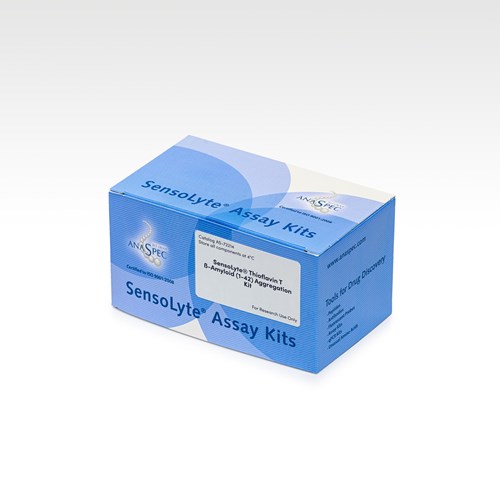 Citations
Pyroglutamate Abeta pathology in APP/PS1KI mice, sporadic and familial Alzheimer's disease cases
J Neural Transm . 2010 Jan 01 ; 117(1) 85 | DOI : 10.1007/s00702-009-0314-x
N‐terminal truncated pyroglutamyl β amyloid peptide Aβpy3‐42 shows a faster aggregation kinetics than the full‐length Aβ1‐42.
Biopolymers . 2009 Oct 01 ; 91(10) 861 | DOI : 10.1002/bip.21271
Effect on memory of acute administration of naturally secreted fibrils and synthetic amyloid-beta peptides in an invertebrate model.
Neurobiol Learn Mem . 2007 Oct 24 ; 89(4) 407 | DOI : 10.1016/j.nlm.2007.08.011
β-Amyloid is different in normal aging and in Alzheimer disease.
J. Biol. Chem. . 2015 Aug 15 ; 280(40) 34186 | DOI : 10.1074/jbc.M501694200
References
Glu11 Site Cleavage and N-Terminally Truncated Aβ Production upon BACE Overexpression
Biochem . 2002 Feb 08 ; 41(9) 3128 | DOI : https://doi.org/10.1021/bi015800g