You are here:

Tat-C (48-57) - 1 mg
Tat-C (48-57) - 1 mg
Cat.Number :

AS-62063

Manufacturer Ref. :
Availability :
This peptide is amino acids 48 to 57 fragment of TAT with an additional cysteine residue at the N-terminus. This peptide contains the protein transduction domain (PTD) of the HIV Tat protein that inhibits HSV-1 entry. The addition of a cysteine residue to the N-terminus of the Tat-PTD (Tat-C peptide) improves the antiviral activity against HSV-1 and HSV-2. Tat-C acts extracellularly, blocking entry of adsorbed virus immediately without eluting virions.
Specifications
Chemistry
Sequence one letter code
Sequence three letter code

H-Cys-Gly-Arg-Lys-Lys-Arg-Arg-Gln-Arg-Arg-Arg-OH

CAS registry number
Molecular Formula
Molecular Mass/ Weight
Modification
Conjugation
Quantity & Purity
Purity
Storage & stability
Form
Storage Conditions
Activity
Biomarker Target
Research Area
Sub-category Research Area
Usage
Source
Source / Species
You may also be interested in the following product(s)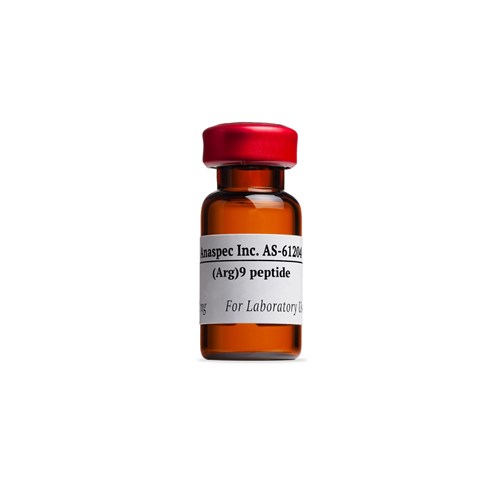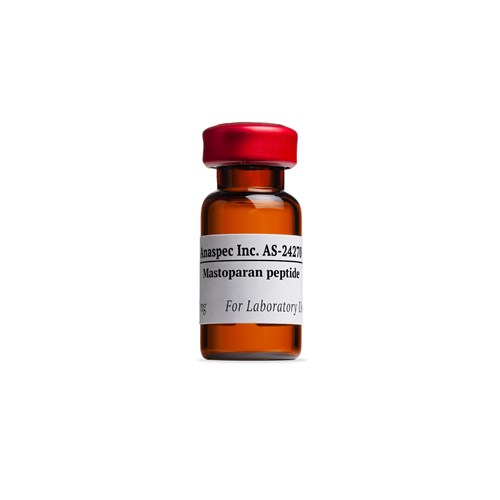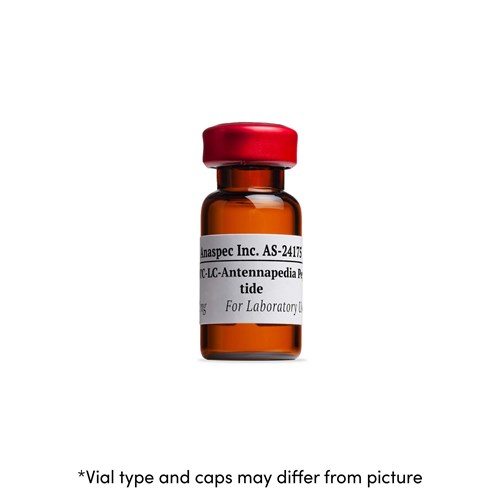 Citations
Virus-mimetic polymeric micelles for targeted siRNA delivery
Biomaterials.  . 2010 Apr 27 ; 31(22) 5886 | DOI : 10.1016/j.biomaterials.2010.03.075
References
Addition of a C-terminal cysteine improves the anti-herpes simplex virus activity of a peptide containing the human immunodeficiency virus type 1 TAT protein transduction domain.
Antimicrob Agents Chemother. . 2007 Jan 29 ; 51(5) 1596 | DOI : 10.1128/AAC.01009-06