You are here:

TAT-GluR23A Fusion Peptide - 1 mg
TAT-GluR23A Fusion Peptide - 1 mg
Cat.Number :

AS-64984

Manufacturer Ref. :
Availability :
This is the GluR23A sequence, a control inactive peptide used as a mutant counterpart to glutamate receptor endocytosis inhibitor (GluR23Y), connected to an 11 amino acid cell permeable HIV Trans-Activator of Transcription (TAT) protein transduction domain (PTD). GluR23A is derived from GluR23Y amino acids 869 to 877, with Ala substituted for Tyr, and thus lacking essential phosphorylation sites.
Specifications
Chemistry
Sequence one letter code
Sequence three letter code

H-Tyr-Gly-Arg-Lys-Lys-Arg-Arg-Gln-Arg-Arg-Arg-Ala-Lys-Glu-Gly-Ala-Asn-Val-Ala-Gly-OH

Molecular Formula
Molecular Mass/ Weight
Modification
Conjugation
Quantity & Purity
Purity
Storage & stability
Form
Storage Conditions
Activity
Biomarker Target
Research Area
Sub-category Research Area
Usage
Source
Source / Species
You may also be interested in the following product(s)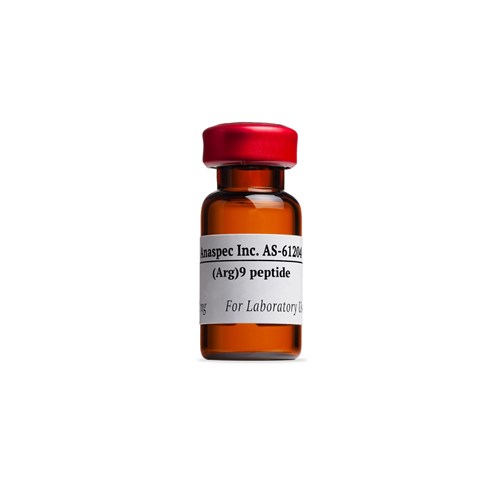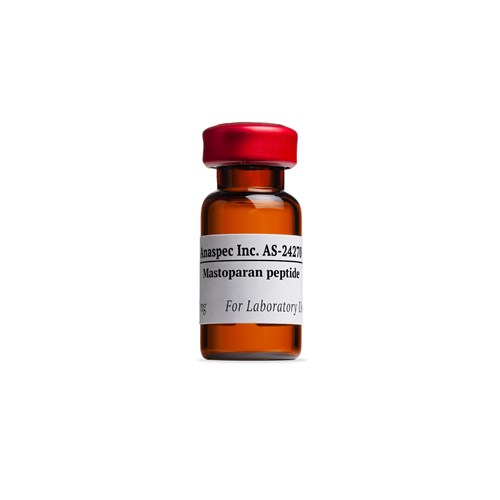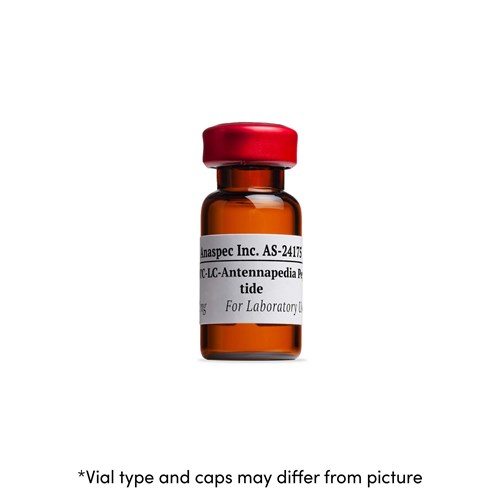 References
Tyrosine phosphorylation of GluR2 is required for insulin-stimulated AMPA receptor endocytosis and LTD.
EMBO J . 2004 Feb 19 ; 23(5) 1040 | DOI : 10.1038/sj.emboj.7600126
α-Amino-3-hydroxy-5-methylisoxazole-4-propionic Acid Subtype Glutamate Receptor (AMPAR) Endocytosis Is Essential for N-Methyl-D-aspartate-induced Neuronal Apoptosis
JBC . 2004 Oct 01 ; 279 41267 | DOI : 10.1074/jbc.C400199200
Role of AMPA receptor trafficking in NMDA receptor‐dependent synaptic plasticity in the rat lateral amygdala
J Neurochem . 2008 Jul 04 ; 106 889 | DOI : https://doi.org/10.1111/j.1471-4159.2008.05461.x