You are here:

TAT-NSF222 Fusion Peptide - 1 mg
TAT-NSF222 Fusion Peptide - 1 mg
Cat.Number :

AS-62240

Manufacturer Ref. :
Availability :
This sequence is N-ethyl-maleimide-sensitive factor (NSF) peptide connected to 11 amino acid cell permeable human immunodeficiency virus (HIV) transactivating regulatory protein (TAT) domain by Gly-Gly-Gly spacer. This peptide contains NSF domain extending from amino acids 222 to 243, which is directly amino-terminal of the Walker A motif of the D1 domain of NSF. ATPase assay shows that TAT-NSF222 inhibits NSF ATPase activity.
Specifications
Chemistry
Sequence one letter code

YGRKKRRQRRR-GGG-LDKEFNSIFRRAFASRVFPPE

Sequence three letter code

H-Tyr-Gly-Arg-Lys-Lys-Arg-Arg-Gln-Arg-Arg-Arg-Gly-Gly-Gly-Leu-Asp-Lys-Glu-Phe-Asn-Ser-Ile-Phe-Arg-Arg-Ala-Phe-Ala-Ser-Arg-Val-Phe-Pro-Pro-Glu-OH

Molecular Mass/ Weight
Modification
Conjugation
Quantity & Purity
Purity
Storage & stability
Form
Storage Conditions
Activity
Biomarker Target
Research Area
Sub-category Research Area
Usage
Source
Source / Species
You may also be interested in the following product(s)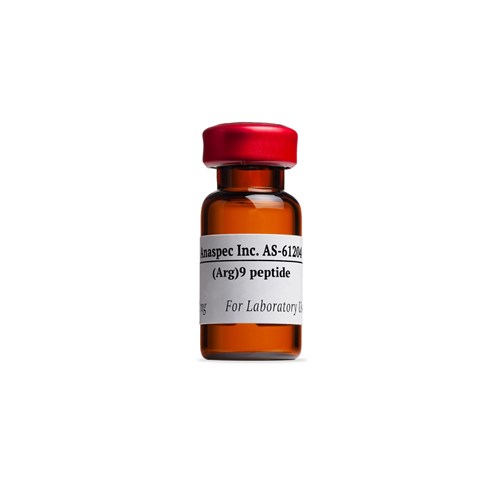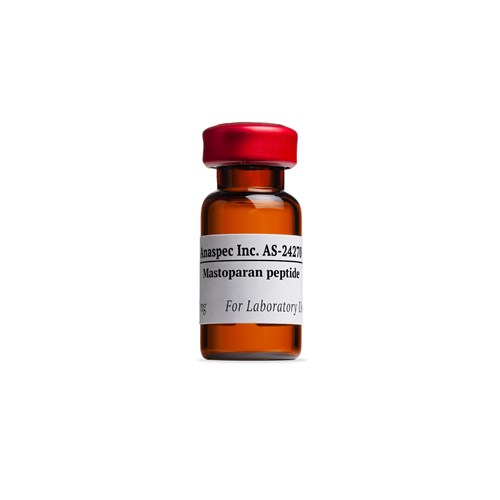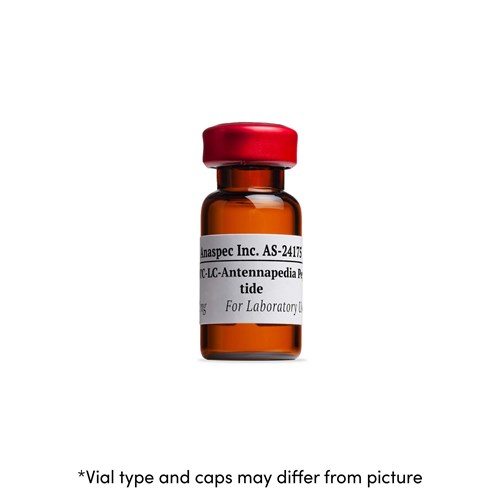 Citations
P2X4-Receptor-Mediated Synthesis and Release of Brain-Derived Neurotrophic Factor in Microglia Is Dependent on Calcium and p38-Mitogen-Activated Protein Kinase Activation
J Neurosci. . 2009 Mar 18 ; 29(11) 3518 | DOI : 10.1523/JNEUROSCI.5714-08.2009
A Novel Class of Fusion Polypeptides Inhibits Exocytosis
Mol Pharmacol. . 2004 Dec 17 ; 67(4) 1137 | DOI : 10.1124/mol.104.004275
References
A novel class of fusion polypeptides inhibits exocytosis.
Mol Pharmacol. . 2004 Dec 17 ; 67(4) 1137 | DOI : 10.1124/mol.104.004275