You are here:

Iberiotoxin (IbTX) - 0.1 mg
Iberiotoxin (IbTX) - 0.1 mg
Cat.Number :

AS-60763

Manufacturer Ref. :
Availability :
A 37-amino acid peptide from the scorpion, Buthus tamulus, having 68% homology with charybdotoxin. It is a selective inhibitor of the highly conductance calcium-activated (maxi-K) potassium channels.
Specifications
Chemistry
Sequence one letter code

Pyr-FTDVDCSVSKECWSVCKDLFGVDRGKCMGKKCRCYQ(Disulfide bridge: C7-C28,C13-C33,C17-C35)

Sequence three letter code

Pyr-Phe-Thr-Asp-Val-Asp-Cys-Ser-Val-Ser-Lys-Glu-Cys-Trp-Ser-Val-Cys-Lys-Asp-Leu-Phe-Gly-Val-Asp-Arg-Gly-Lys-Cys-Met-Gly-Lys-Lys-Cys-Arg-Cys-Tyr-Gln-OH (Disulfide bridge: C7-C28,C13-C33,C17-C35)

CAS registry number
Molecular Formula
Molecular Mass/ Weight
Modification
Conjugation
Quantity & Purity
Purity
Storage & stability
Form
Storage Conditions
Activity
Biomarker Target
Research Area
Sub-category Research Area
Usage
Source
Source / Species
You may also be interested in the following product(s)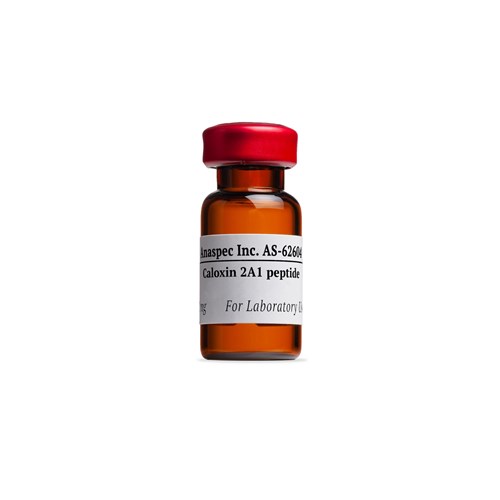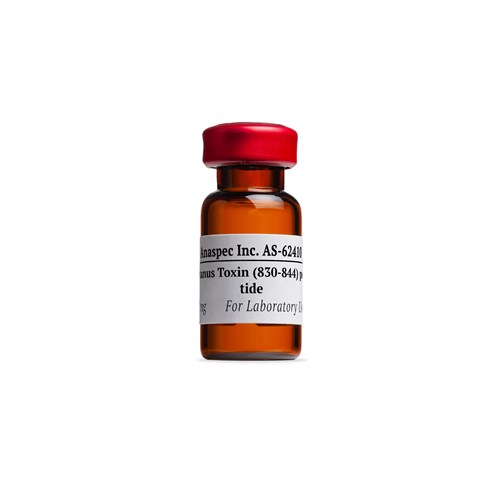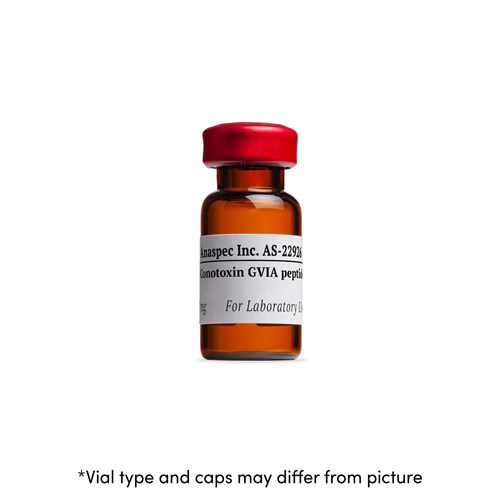 Citations
Genetic basis of the impaired renal myogenic response in FHH rats.
Am J Physiol Renal Physiol . 2012 Dec 05 ; 304(5) F565 | DOI : 10.​1152/​ajprenal.​00404.​2012.
Activation of endothelial BKCa channels causes pulmonary vasodilation.
Vas Pharmacol . 2010 May 12 ; 53(3-4) 122 | DOI : 10.1016/j.vph.2010.05.00.
References
Mode of action of iberiotoxin, a potent blocker of the large conductance Ca(2+)-activated K+ channel
Biophys J . 1992 Aug 01 ; 63(2) 583 | DOI : https://doi.org/10.1016/S0006-3495(92)81630-2